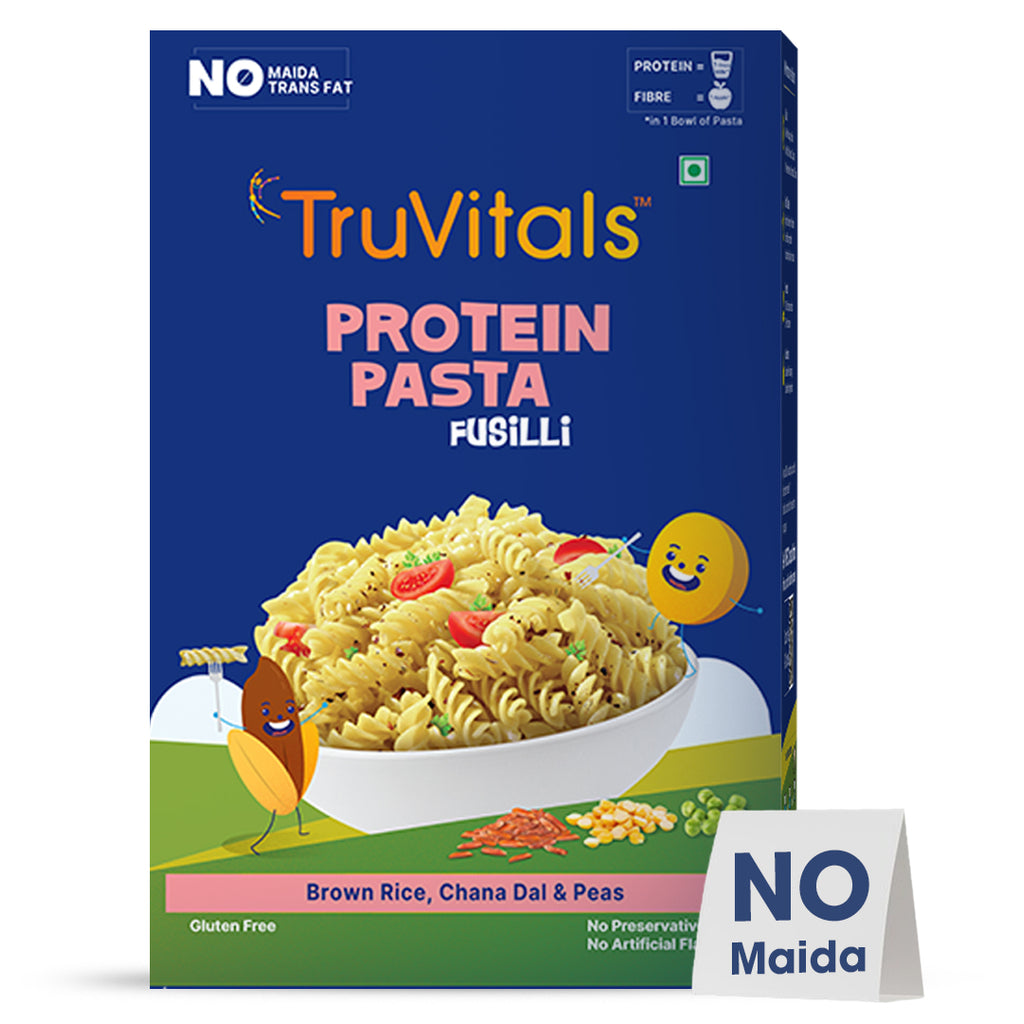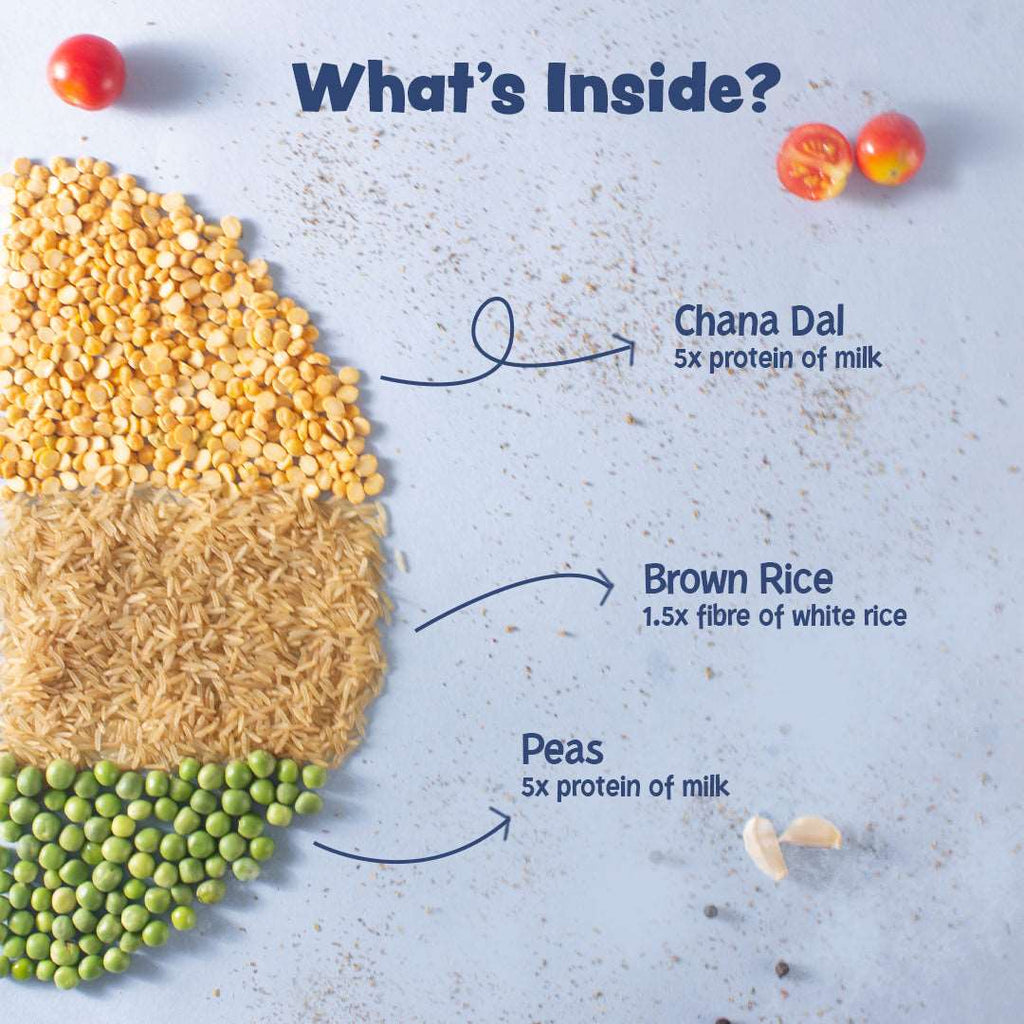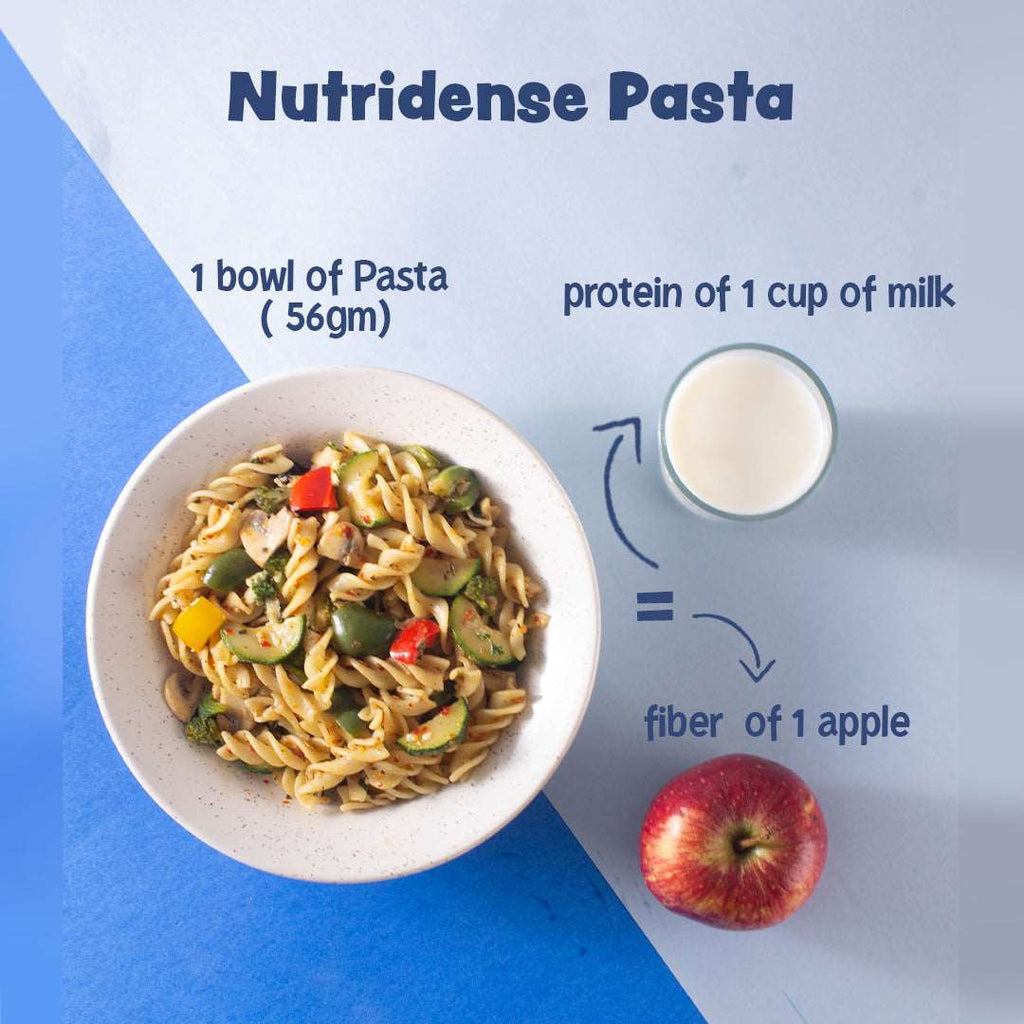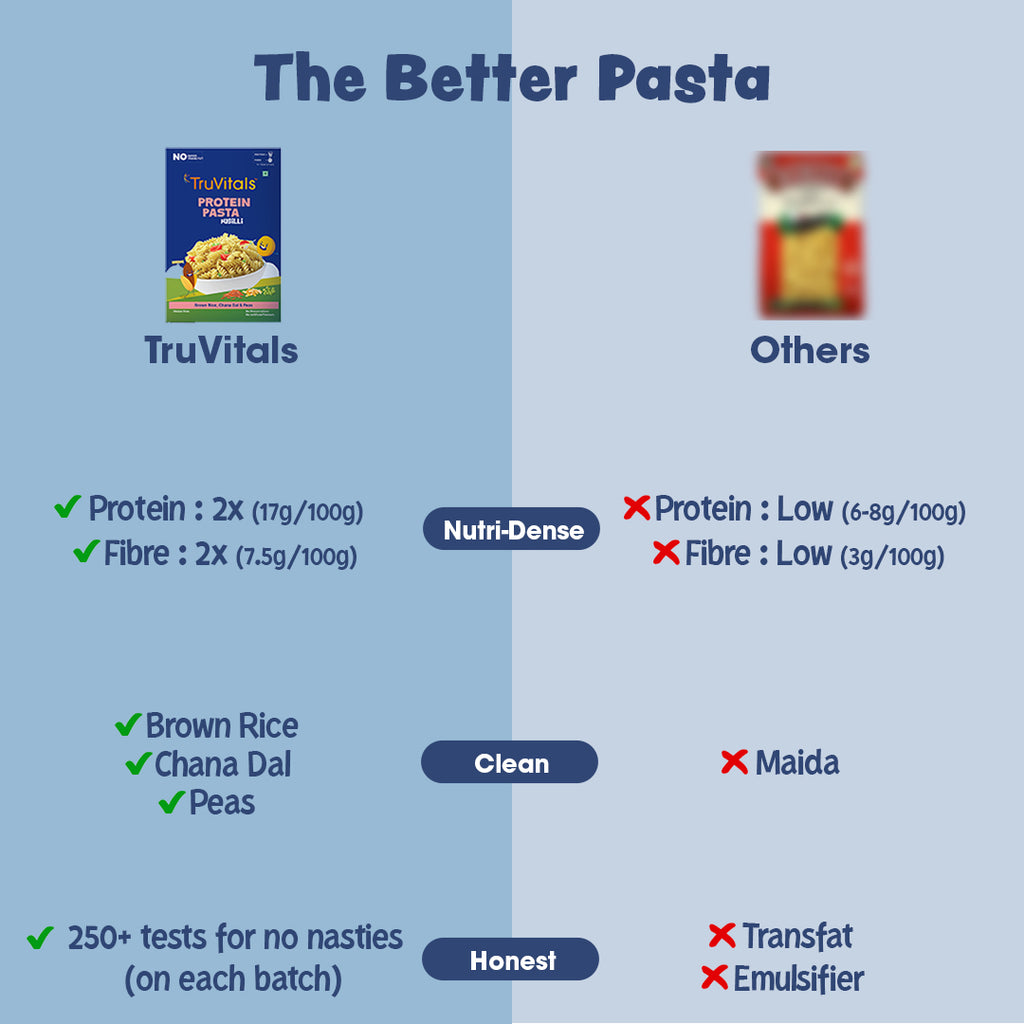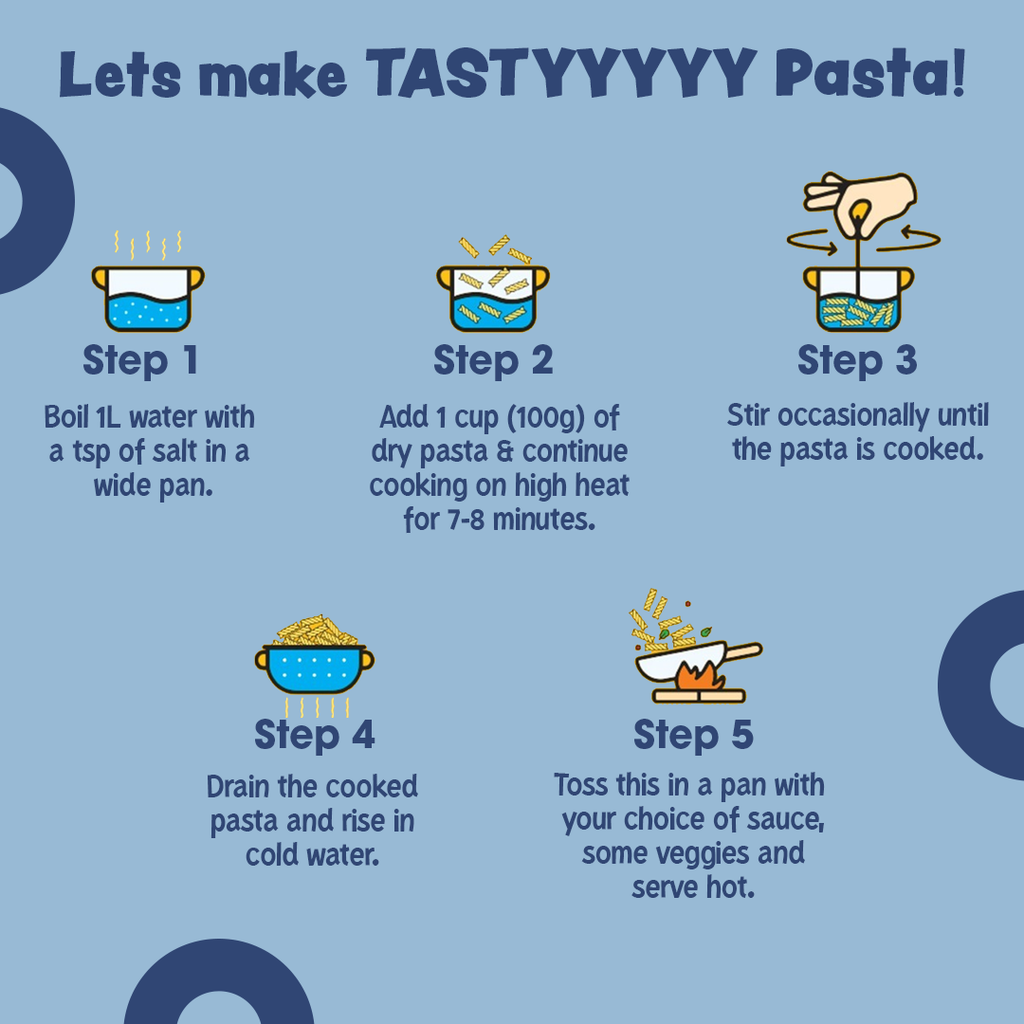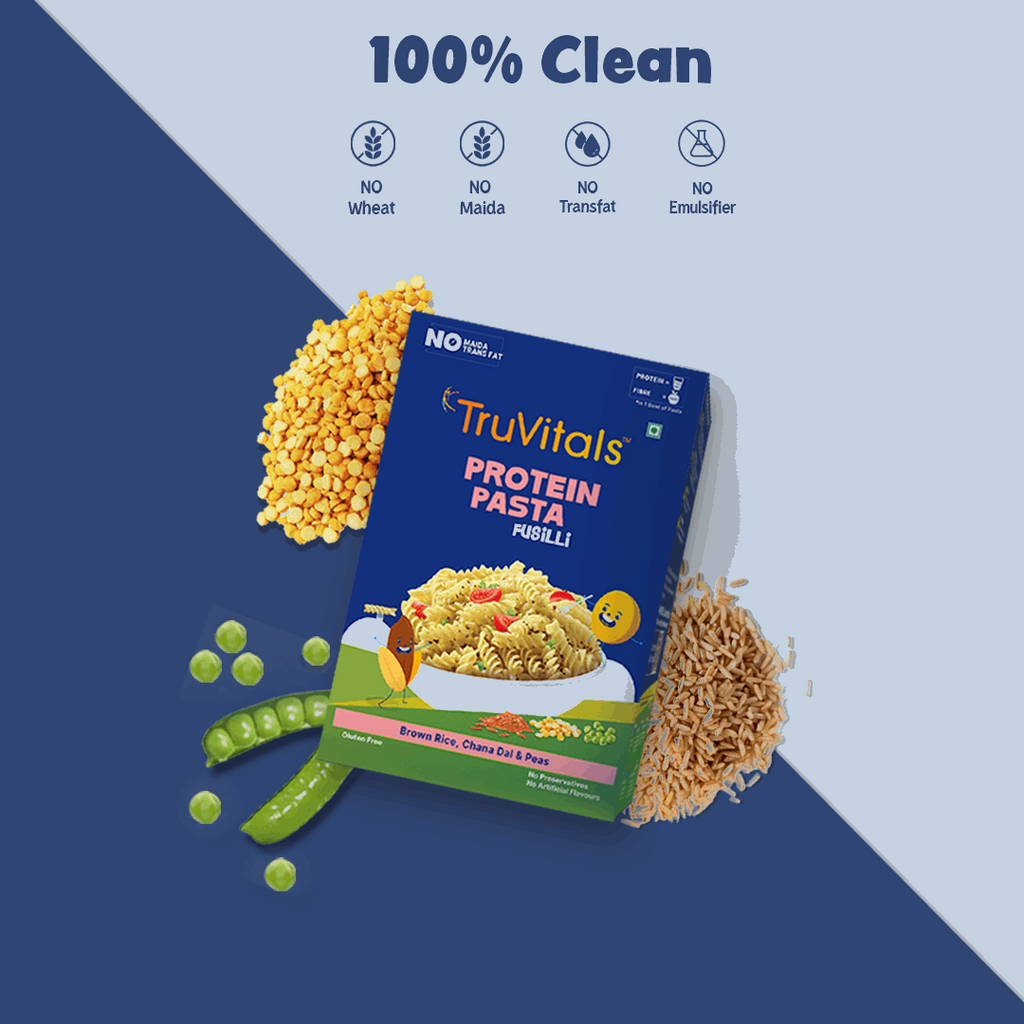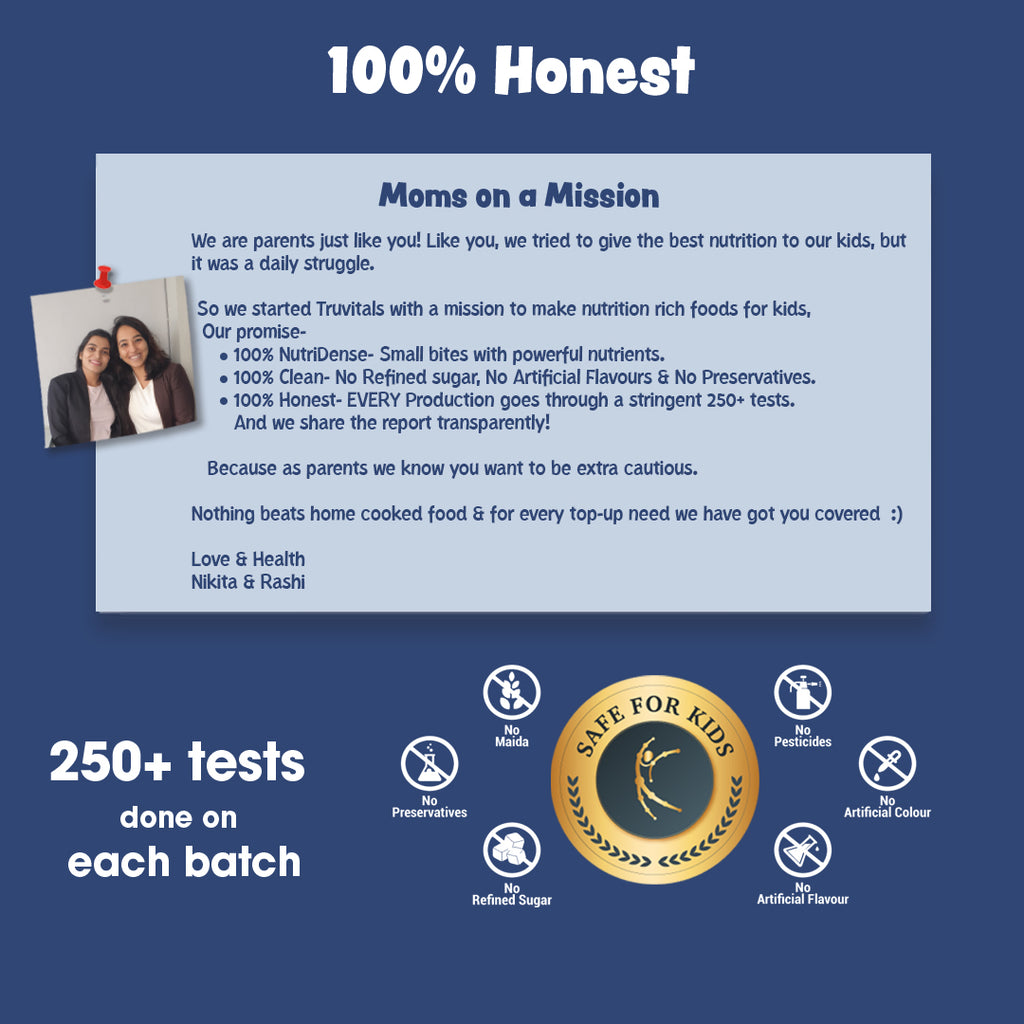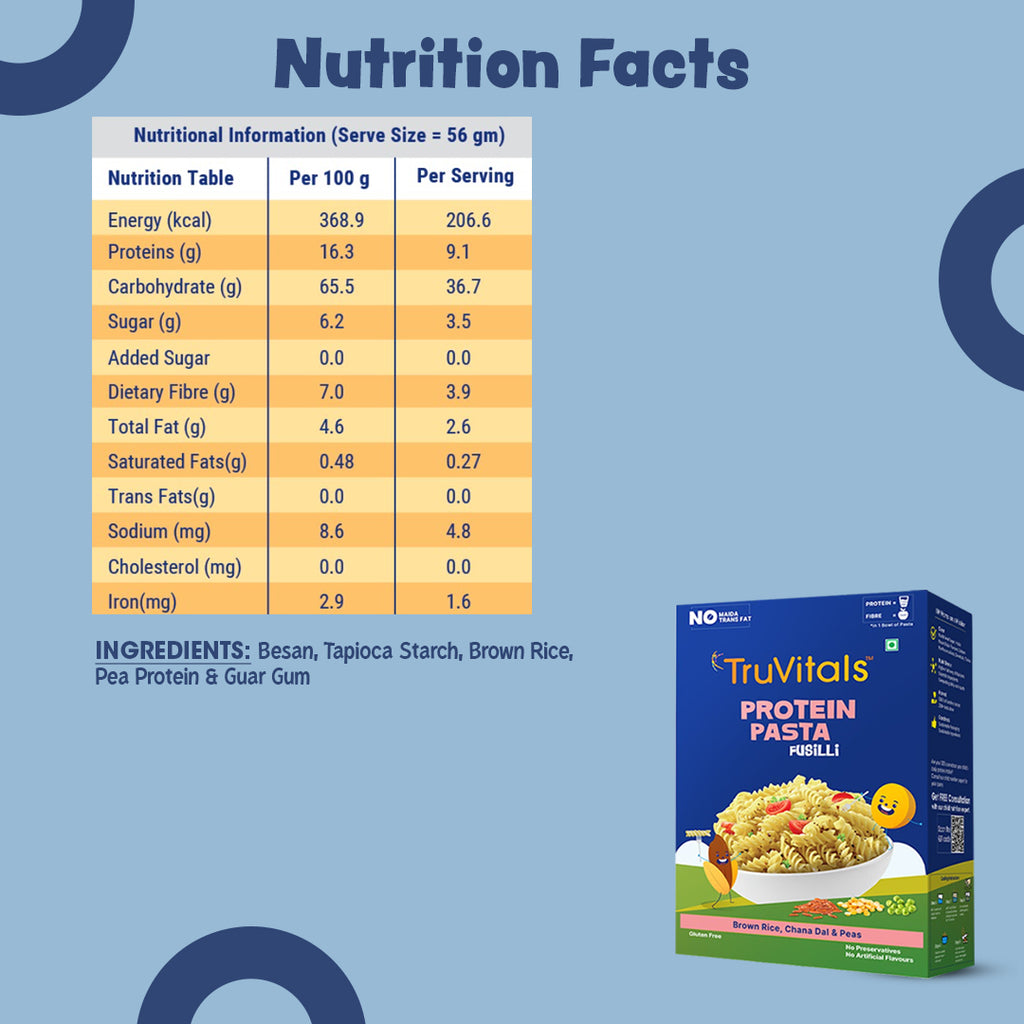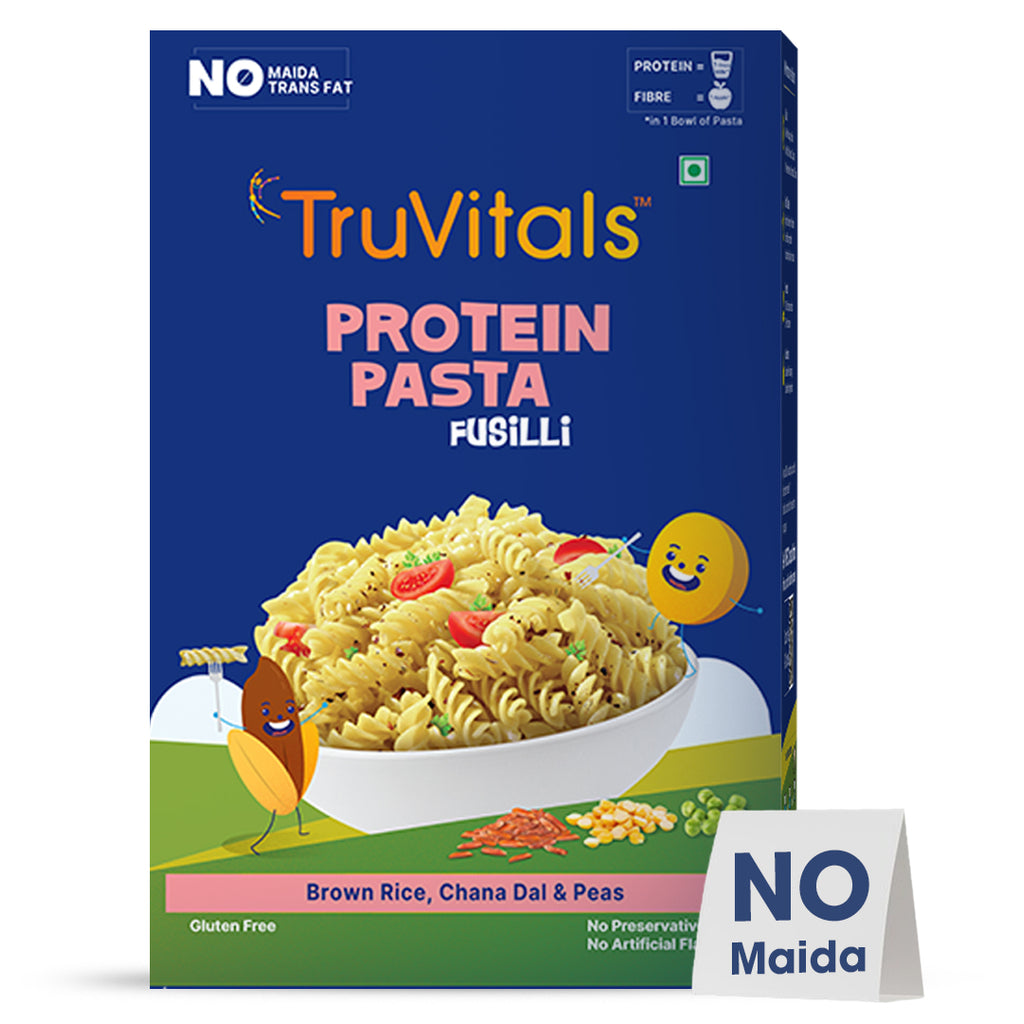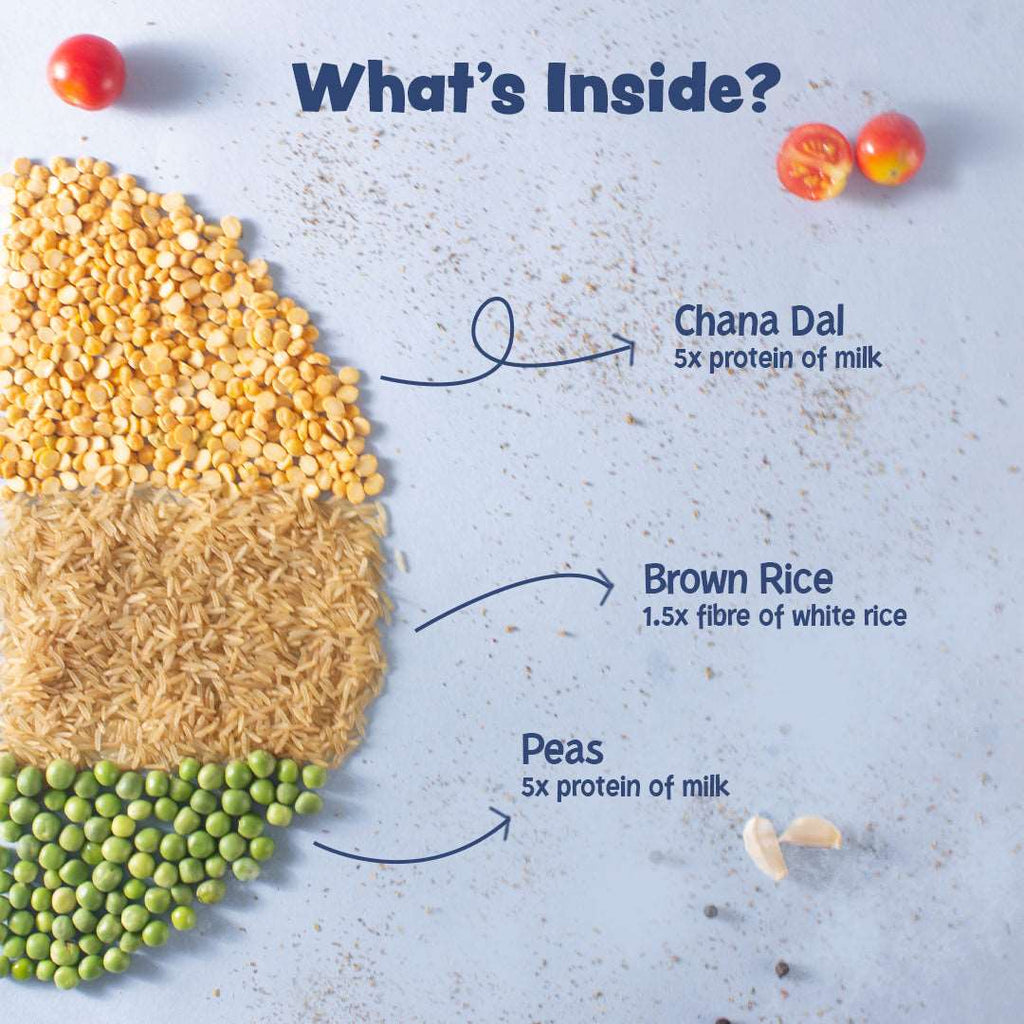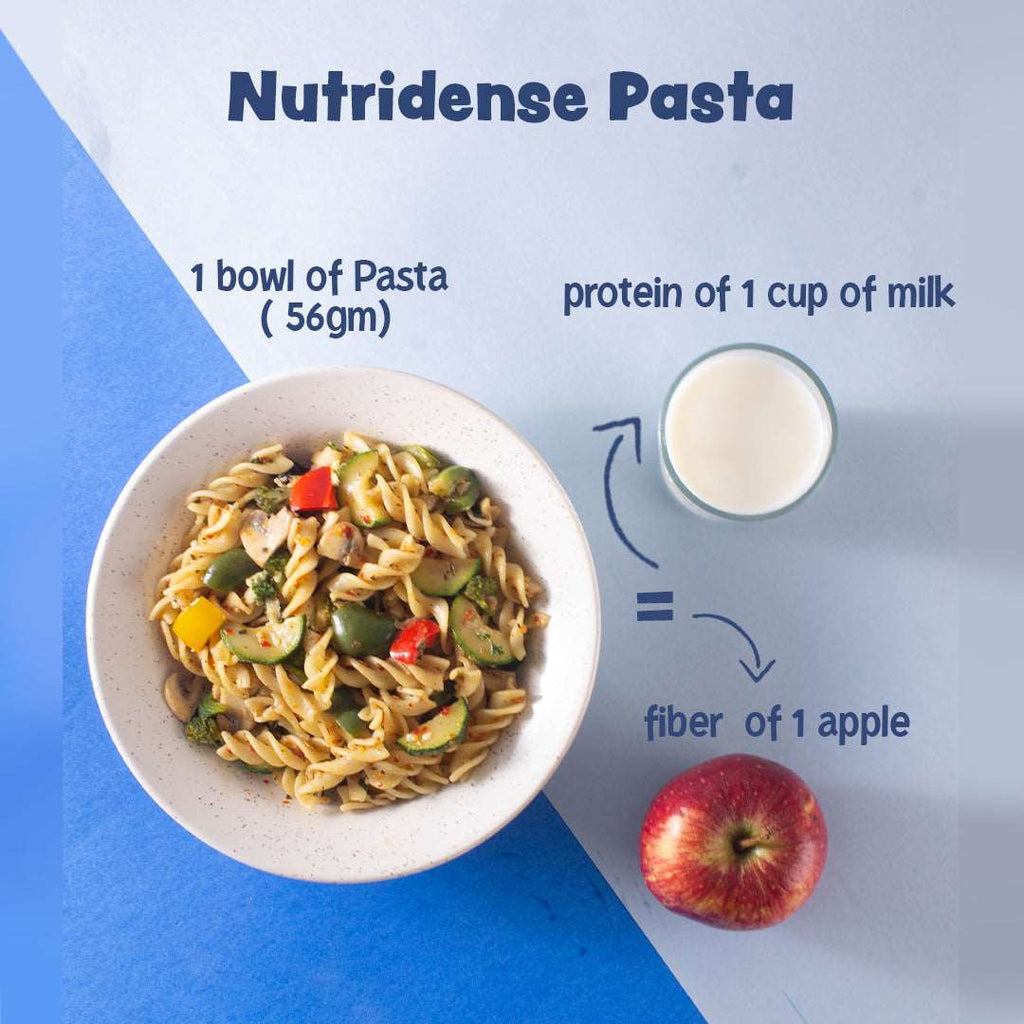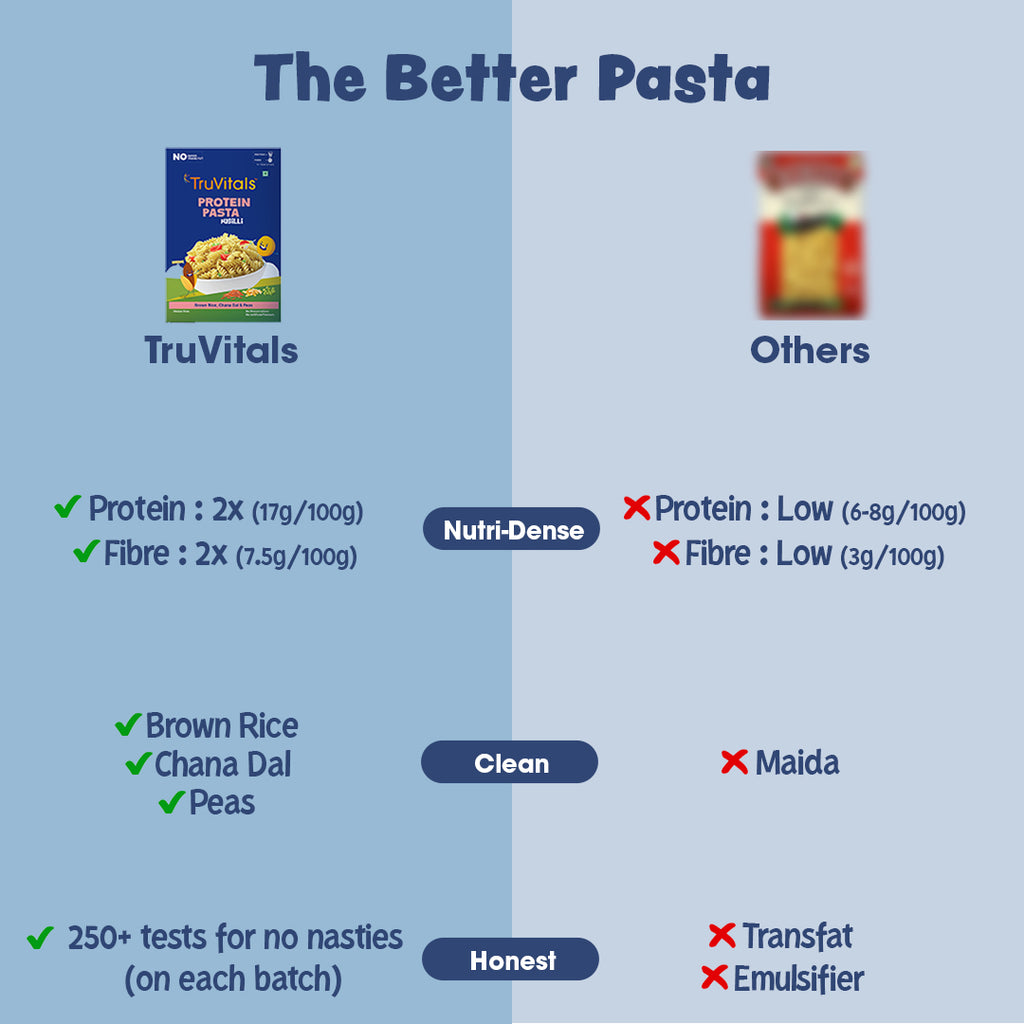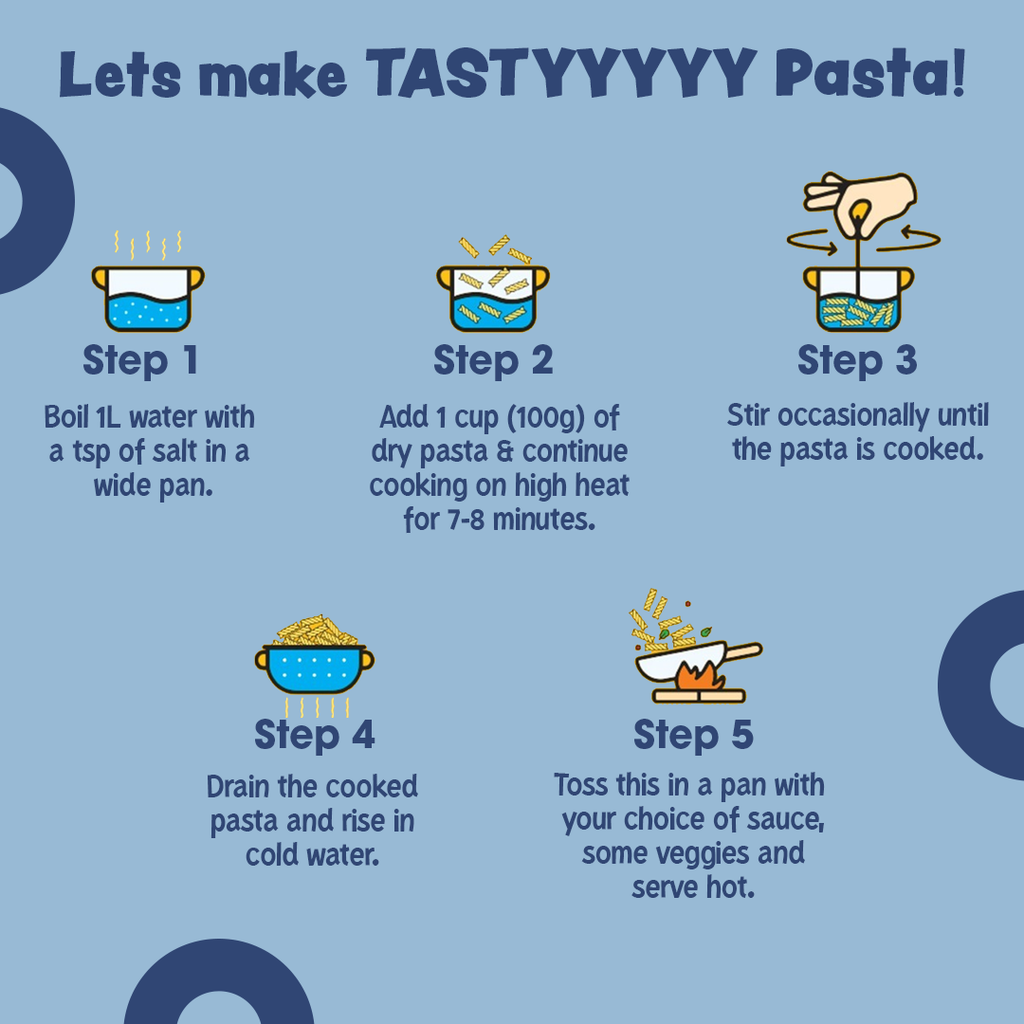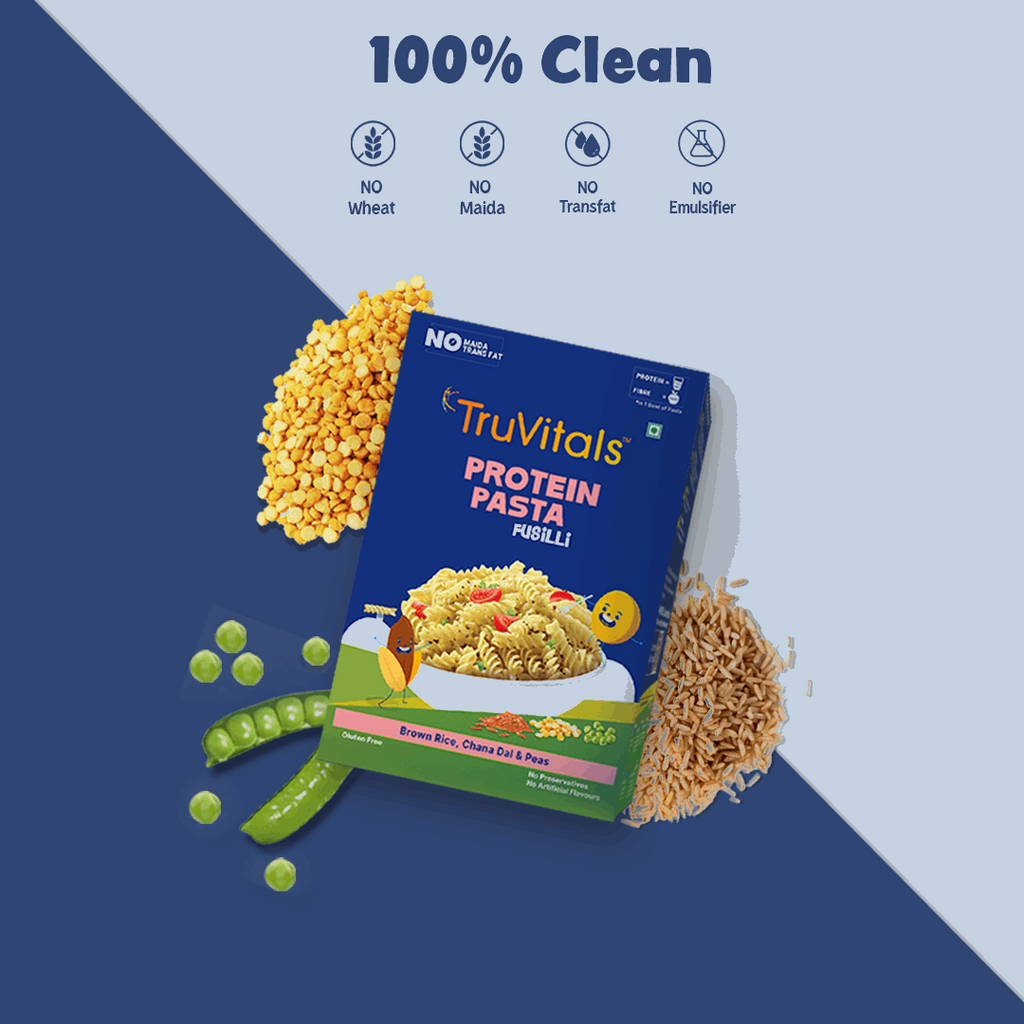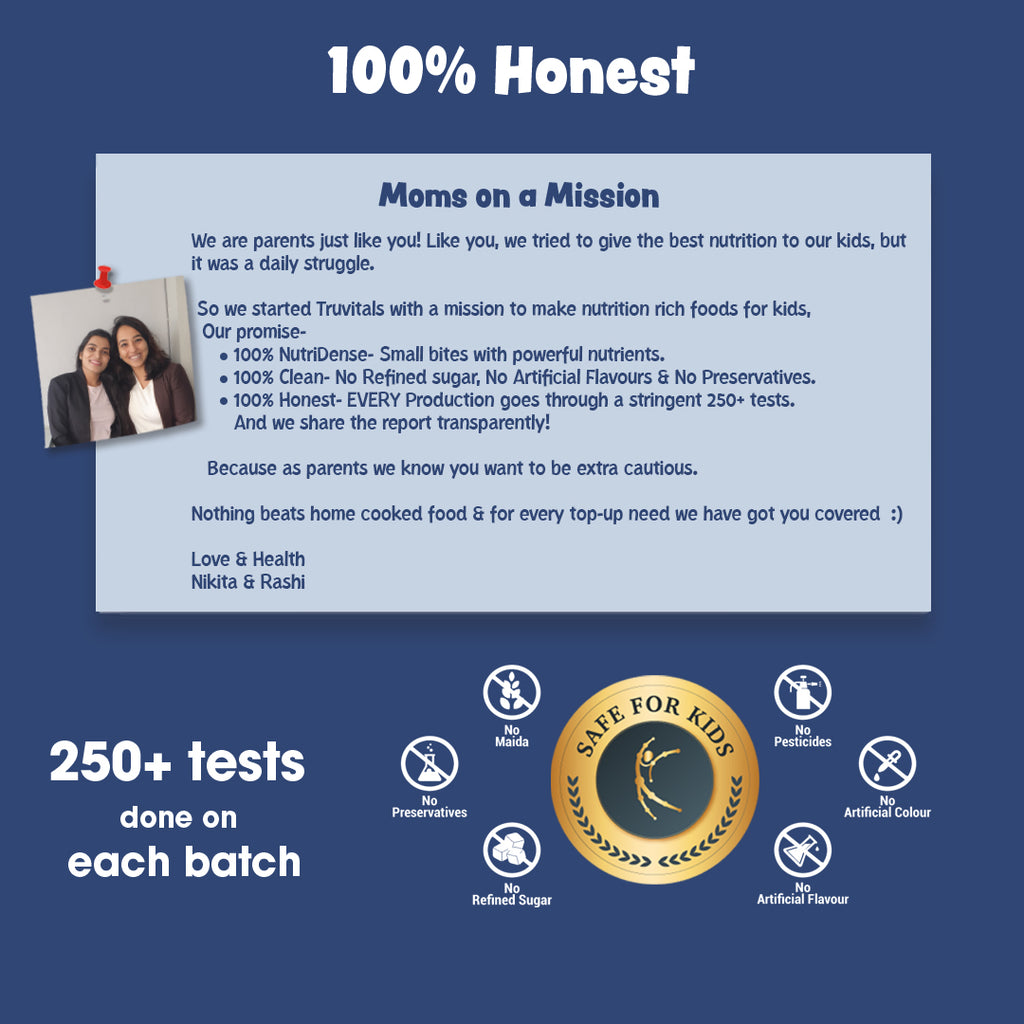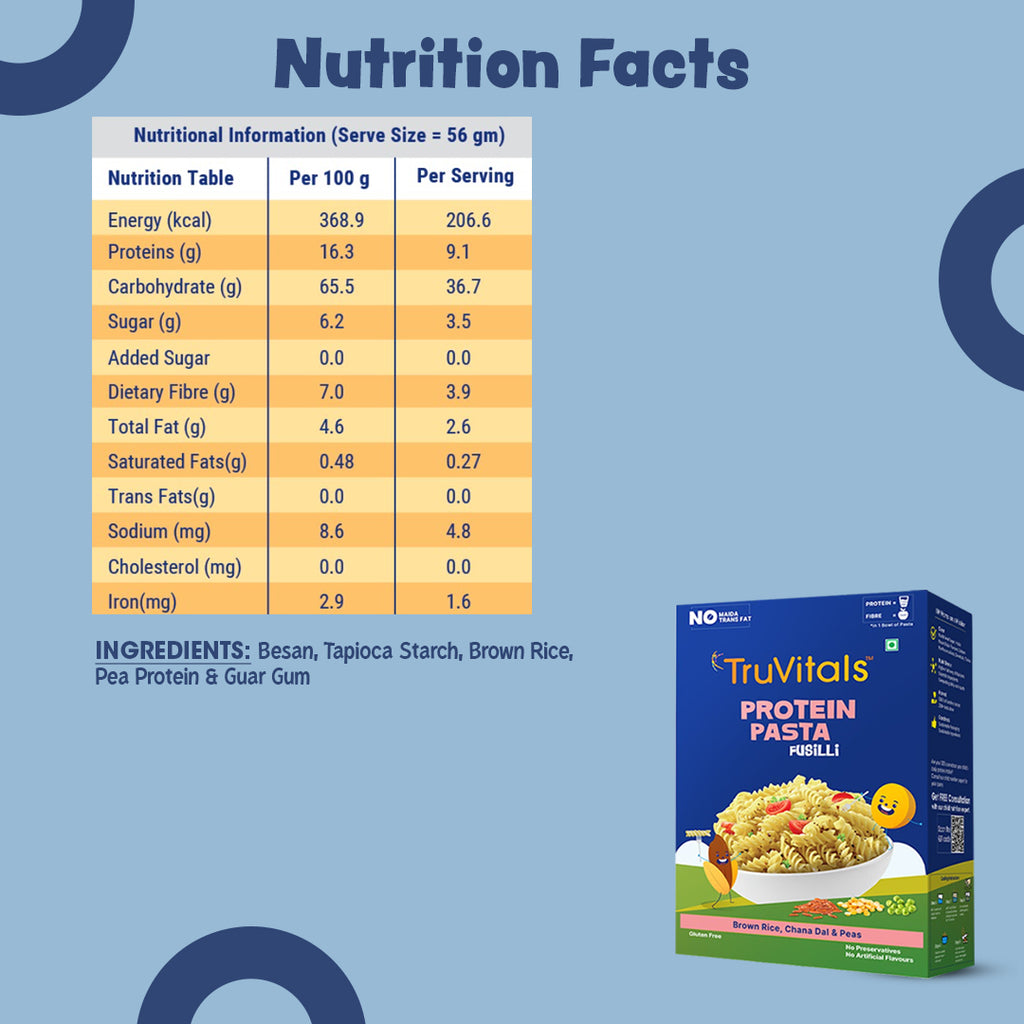 What's Inside
Hero Ingredients
Brown Rice
Brown rice are rich in protein, minerals & antioxidants and brown rice aids in digestion as well
Chana Dal
Chana dal is rich in protein and source of iron which also helps build immunity
Peas
Peas have high protein and are a source of dietary fiber, which helps the heart and supports immune system
Health Benefits
Protein
Increases Strength
Dietary Fibre
Improves Digestive Health
Iron
Supports Muscle Metabolism
FAQs
Kids love to have pasta, so TruVitals Protein pasta is a healthy pasta for kids without any nasties as it is only made with Chana dal, Peas & Brown rice. Truvitals pasta is nutridense as Just a bowl gives protein equivalent to glass of milk and fibre equivalent to 1 apple.
Kids can safely consume TruVitals protein Pasta.which is made up of Chana dal, Peas & Brown rice hence also making it a clean and tasty option for kids.
TruVitals Protein pasta is made with natural ingredients like chana dal, peas & brown rice and is nutridense as just 1 bowl of pasta gives protein equal to a glass of milk and fibre equal to 1 apple. We are completely free of all artificial ingredients, maida & preservatives which makes us rich in goodness.
Absolutely! TruVitals Protein pasta are delicious and are an absolute favourite amongst kids. TruVitals Pasta are the tastiest way of fulfilling kids craving along with daily requirement of essential vitamins & minerals.
Good
I must say about this that everyone should try this nutritional snack as you are getting all the nutritional ingredients into this yummy pasta which you can expect as there's always maida in other pasta. It's great in taste and takes very less time to cook and even my daughter loves it so much. It's a complete package of nutritions and really value for money.
Loved It
I loved everything about the quality and the quantity. It's so delicious in taste. I think everyone should order this for sure if they really want to have yummy and mouthwatering pasta. Totally worth it.
Tasty and healthy
Healthy is the new tasty. I've replaced it with my morning oats.
They are delicious, easy to make & fulfilling.
Great
Healthy ✔️ easy to cook✔️ flavourful✔️
Amazing!
I like the flavor and kids are loving it too, it was a repeat order because the quality is better than what I was getting from other brands of pasta in the market. Full value of money