No Refined Sugar
All our products are naturally sweetened either with dates, jaggery , honey, almond butter or brown molasses sugar.
It is now known that excess refined sugar consumption is harmful for all age groups.
In children, excessive consumption of refined sugar can lead to an increased risk of obesity ,fluctuations in energy levels, hyperactivity, dental issues, increased aversion to natural foods ( which are naturally less sweet).  Giving refined sugar is essentially giving empty calories to kids- nothing nutritious in it, and the child eats sugary stuff in lieu of nutritious stuff, leading to daily nutrition quota not getting fulfilled.
Proof of Clean Ingredients
No Maida
We make sure to use whole grains, dals, millets and sprouts in our products . And we strictly stay away from refined flour/ maida.
Maida is essentially the most processed form of grain, has high starch composition and extremely low fiber. Maida lacks essential nutrients and can contribute to nutrient deficiencies and compromised digestive health, gut issues, obesity.
Preservatives & Additives
All our foods are natural foods, JUST the way they are supposed to be. We have no chemicals, additives, or colorants added to our food. You will not find any "chemical number" in our ingredient list.  You will also find our products have lesser shelf life unlike big brands ( just like products in your kitchen have less shelf life). 
Long term effects of having processed food with preservatives and chemicals is now getting documented. Children exposed to preservatives may experience allergic reactions such as skin rashes or respiratory problems. Sulfites, a specific type of preservative, have been linked to asthma symptoms. Moreover, studies suggest that artificial food colorings can potentially contribute to hyperactivity and behavioral issues in susceptible children.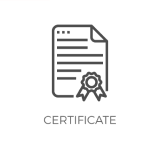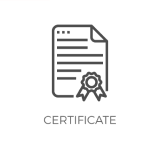 1. Checking Certificate of Analysis of all ingredients
Each ingredient has to comply by quality testing certified by its Certificate of Analysis. We only take ingredients which meet our quality criteria before they get into the manufacturing process.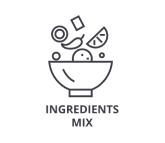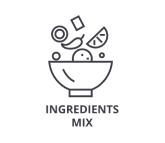 2. Pre Blend Testing
The Pre-blends of all natural ingredients used in our products are measured to deliver quantities which are true to the product label claims.


3. Post Production Testing
Once a production batch is made, it undergoes 250+ tests checking for Preservatives, Pesticides, Allergens, Contaminants, Heavy Metals, Naturally occurring toxins and Pathogens. Only when a government certified laboratory gives clearance for all these parameters, the production batch is declared safe for your consumption.


4. Stability Testing
Our products are tested for their stability so that there is the right amount of dosage and protection given to keep its nutrition intact to deliver health benefits to you.