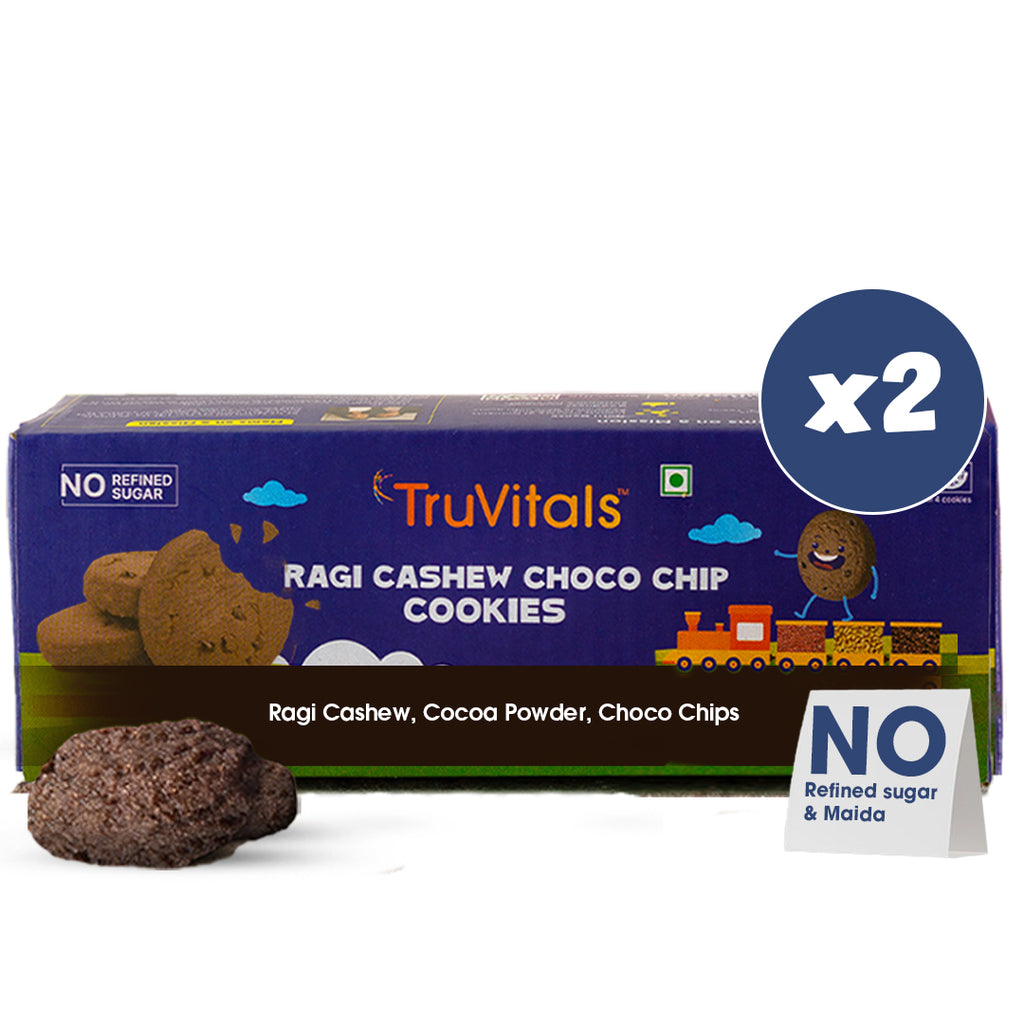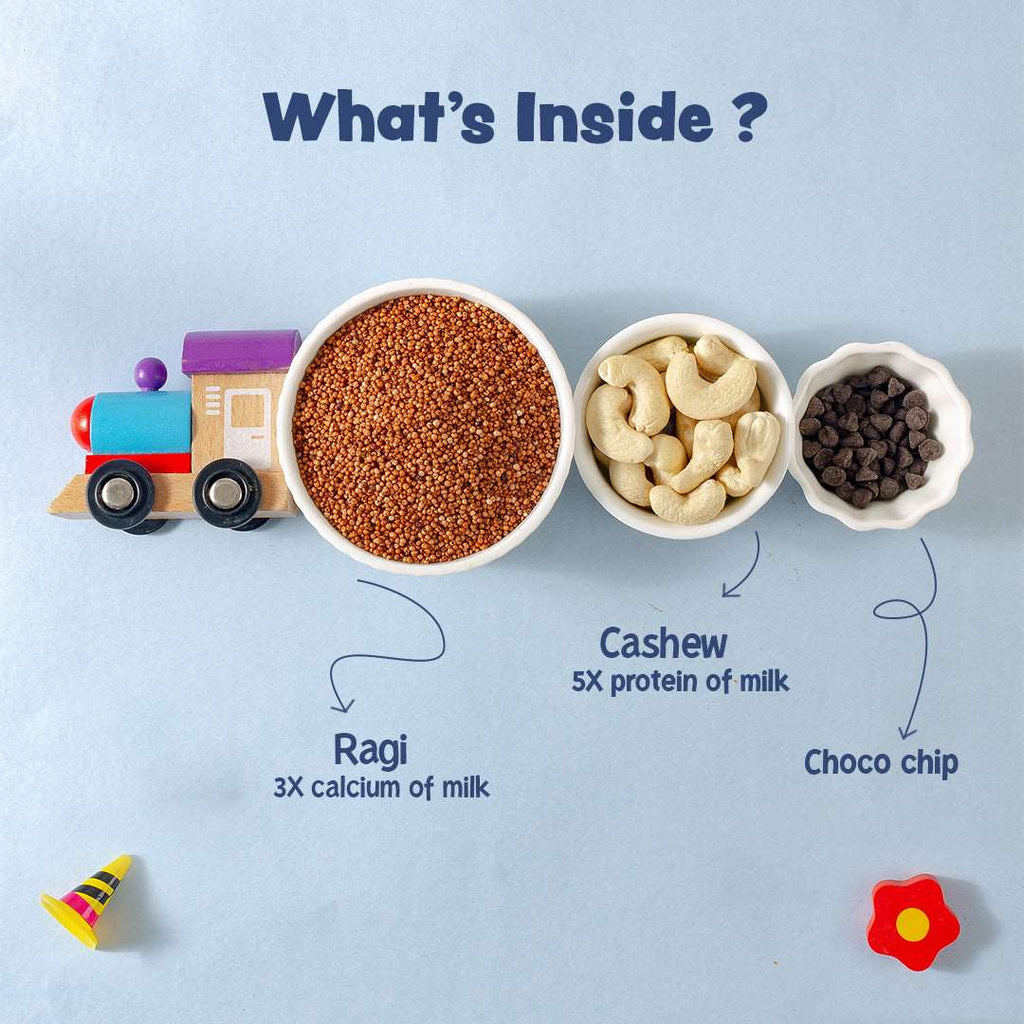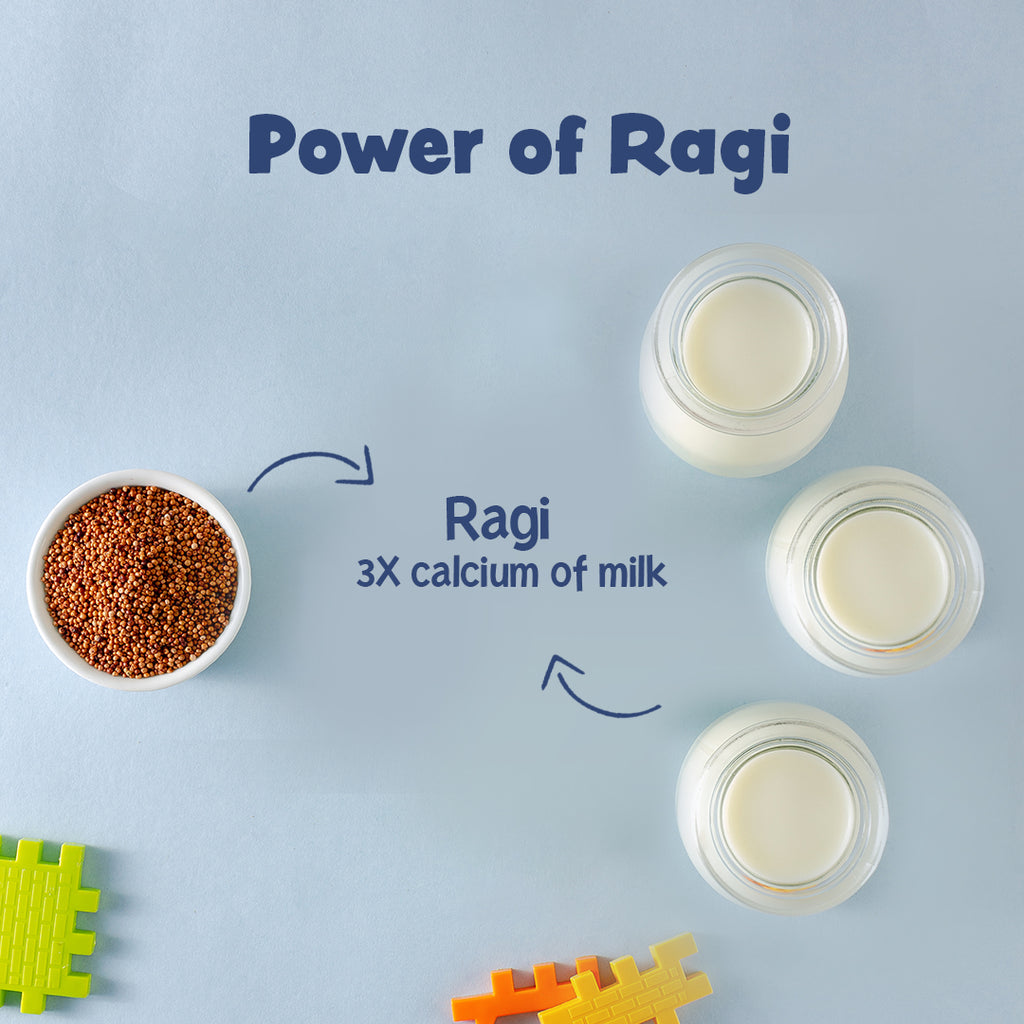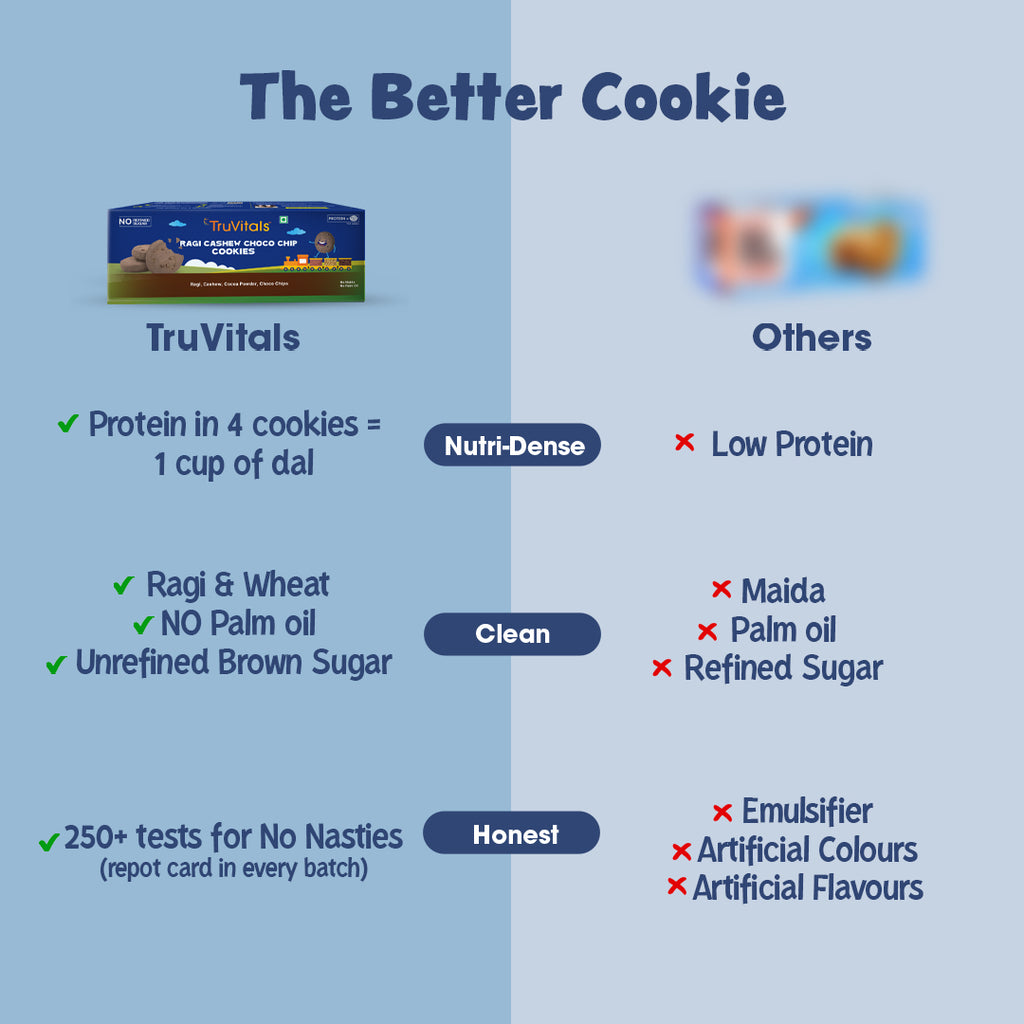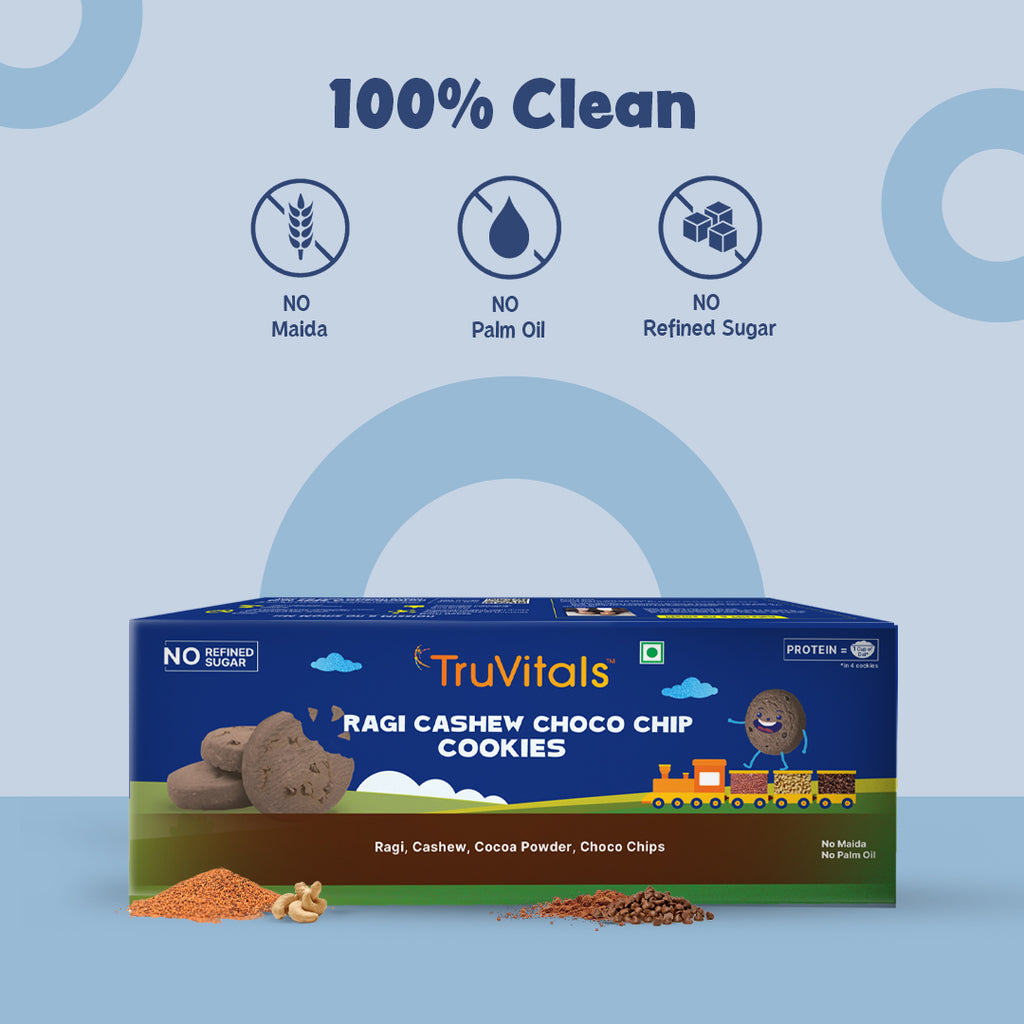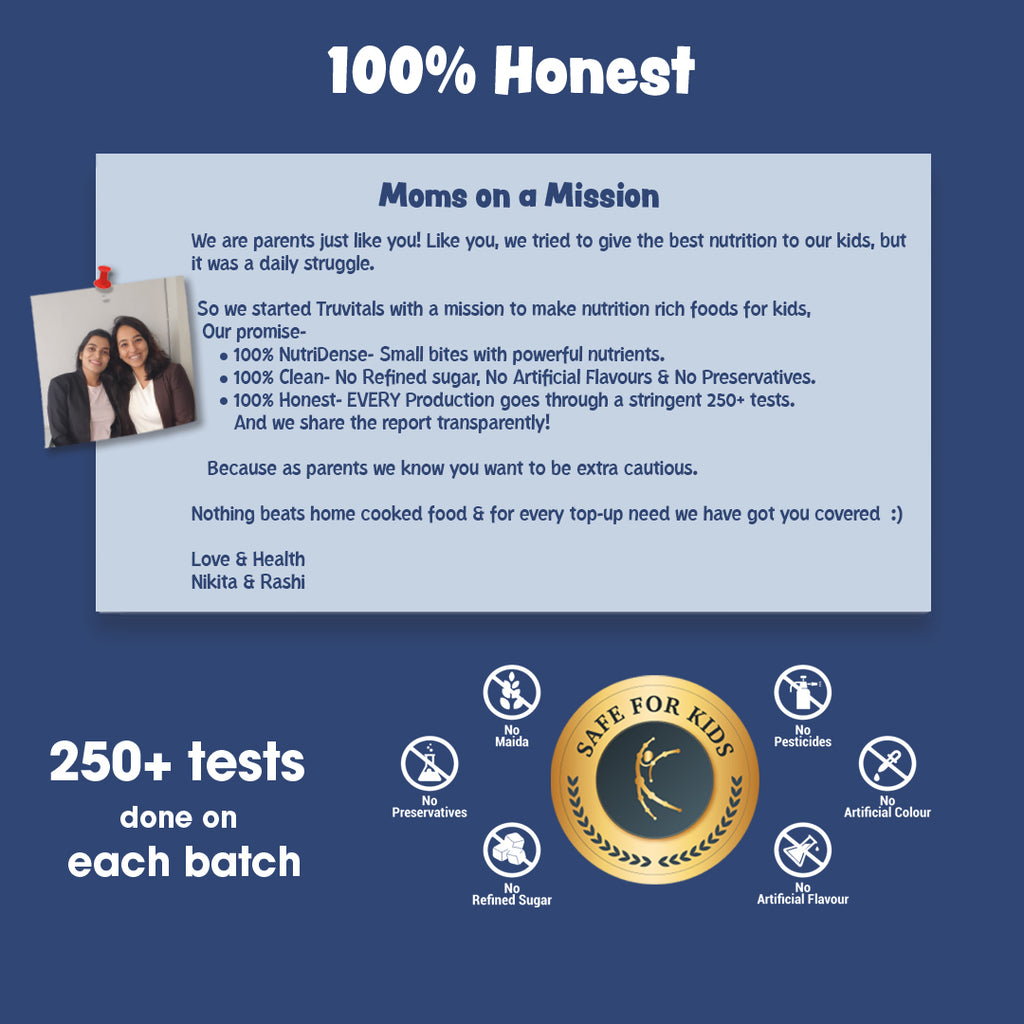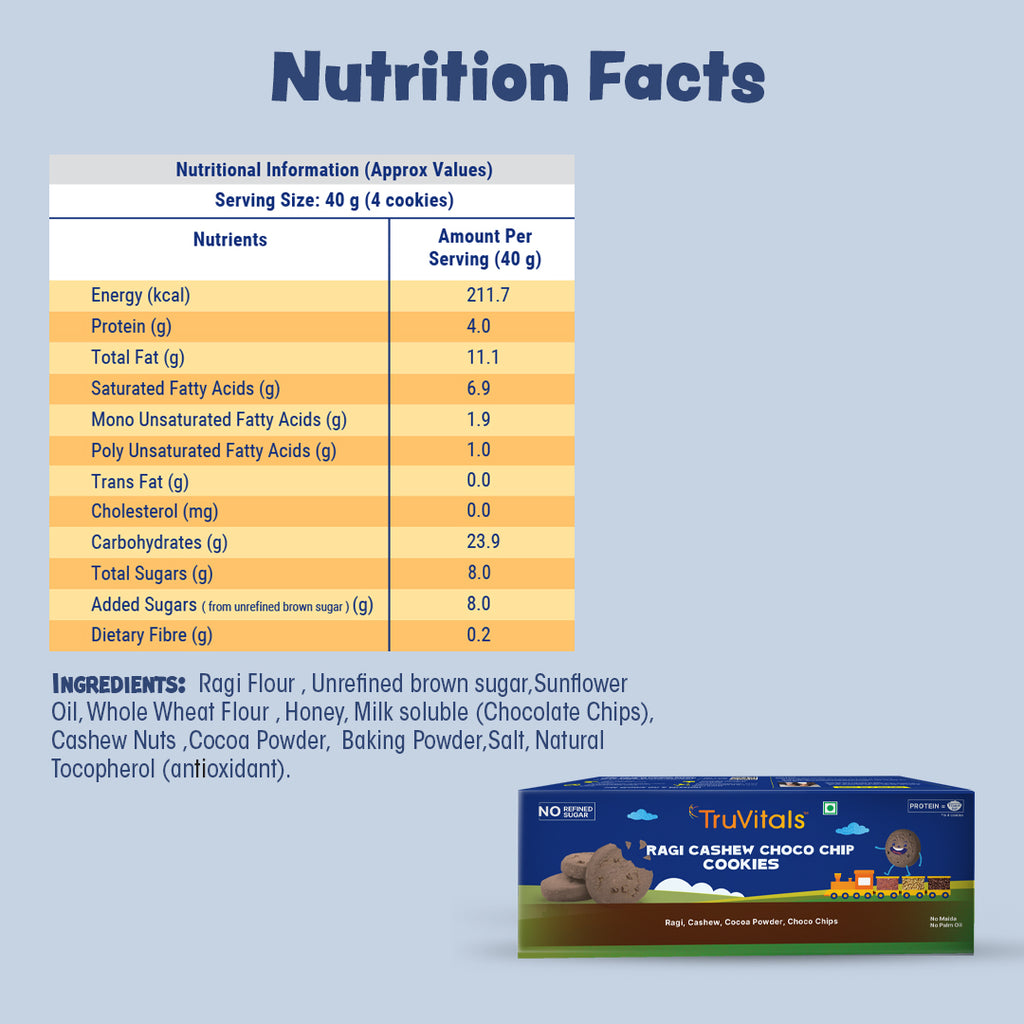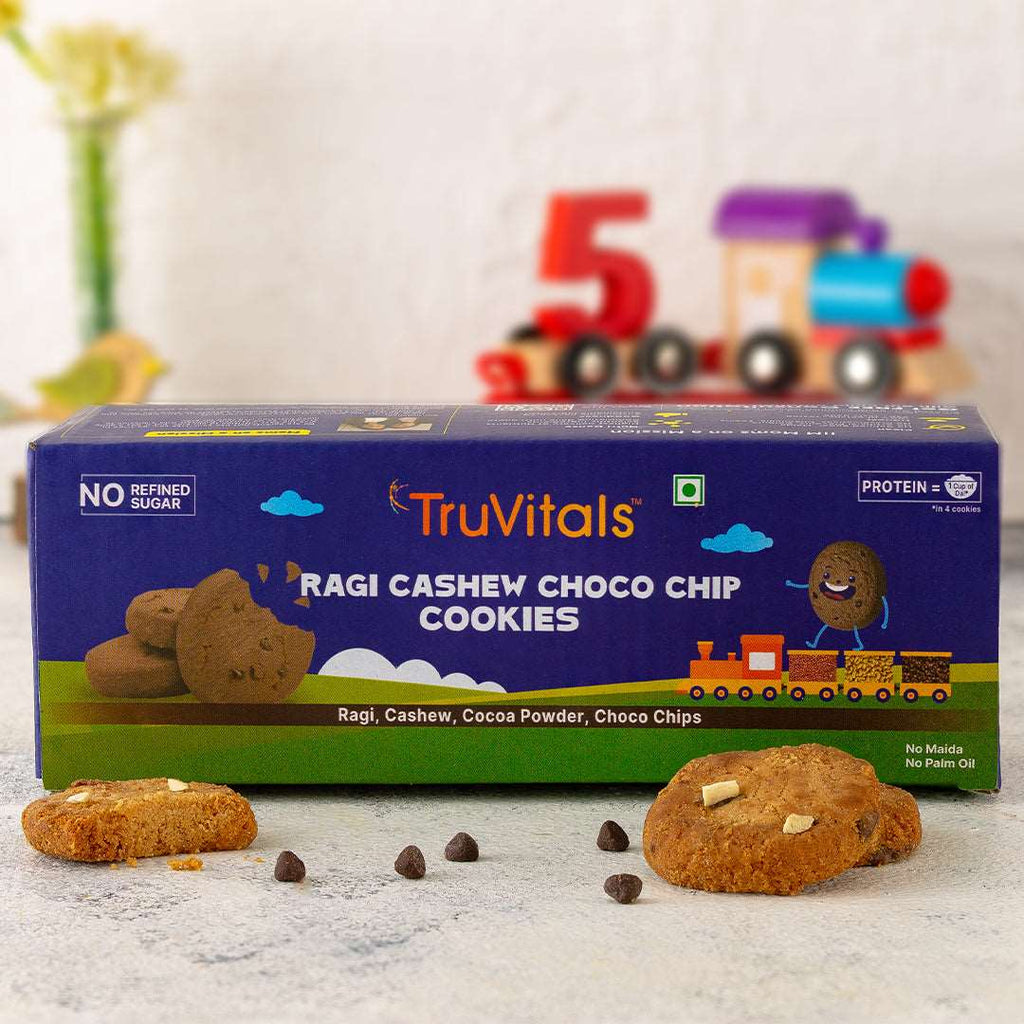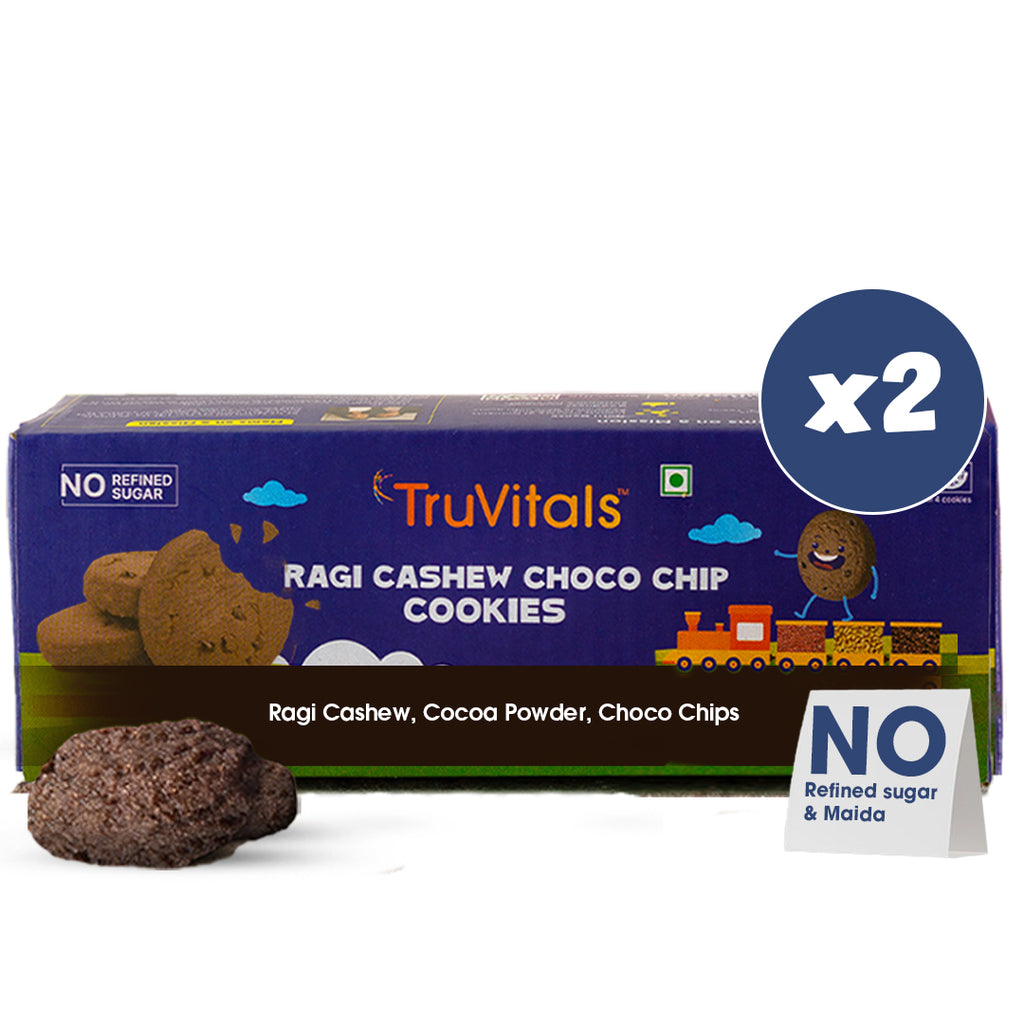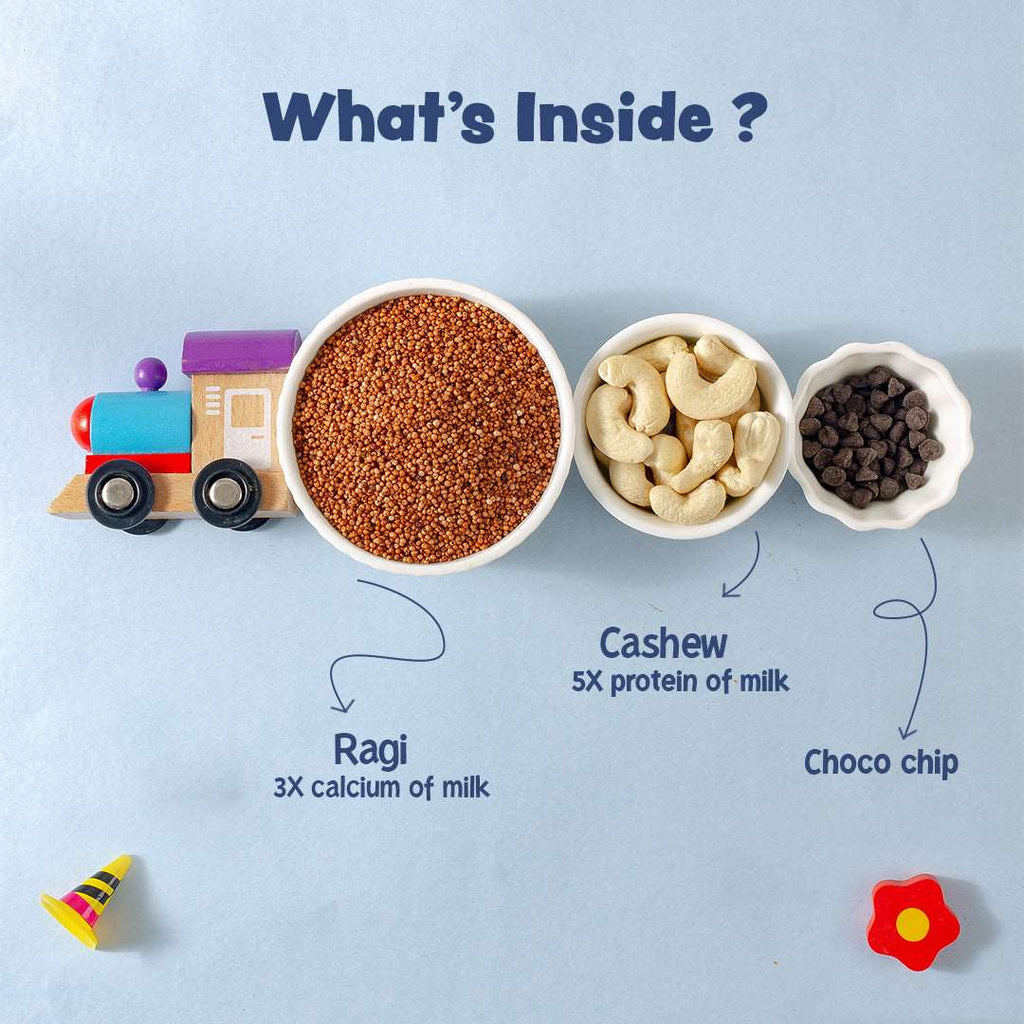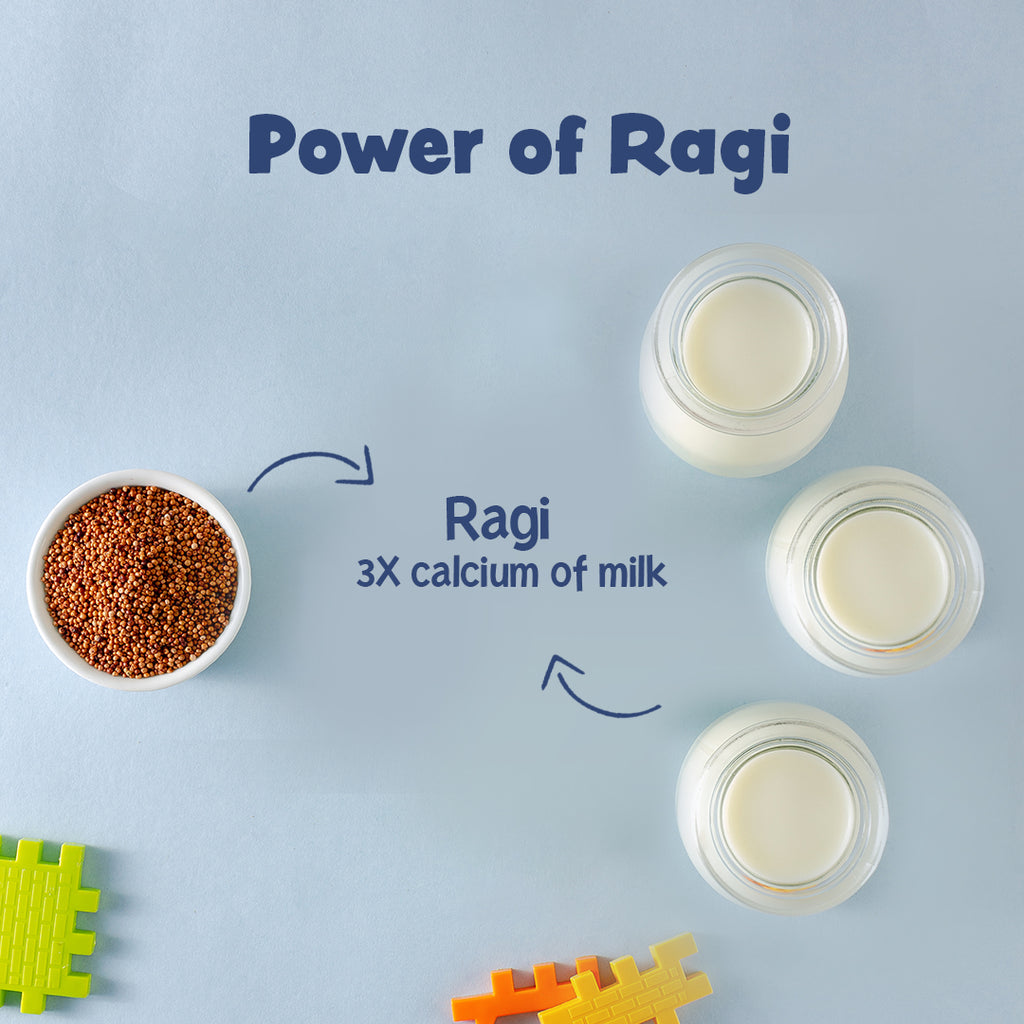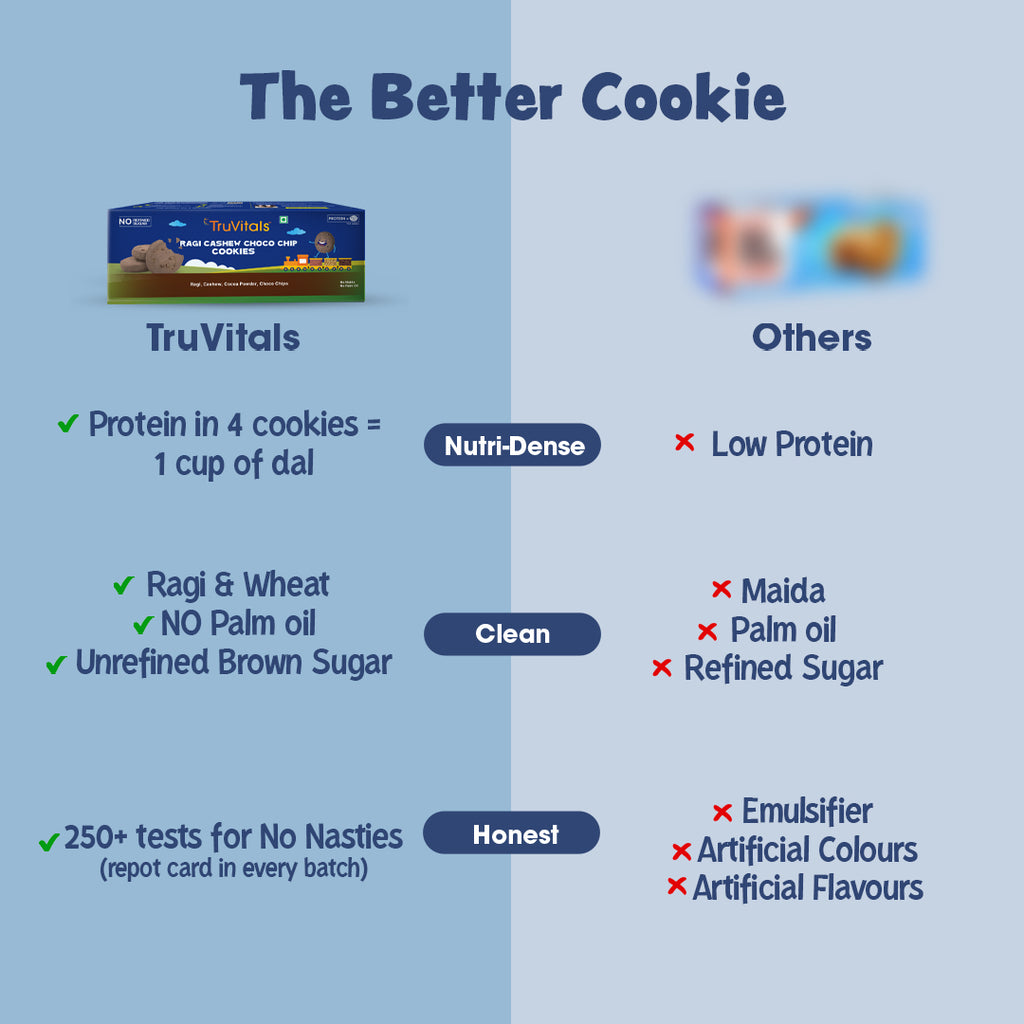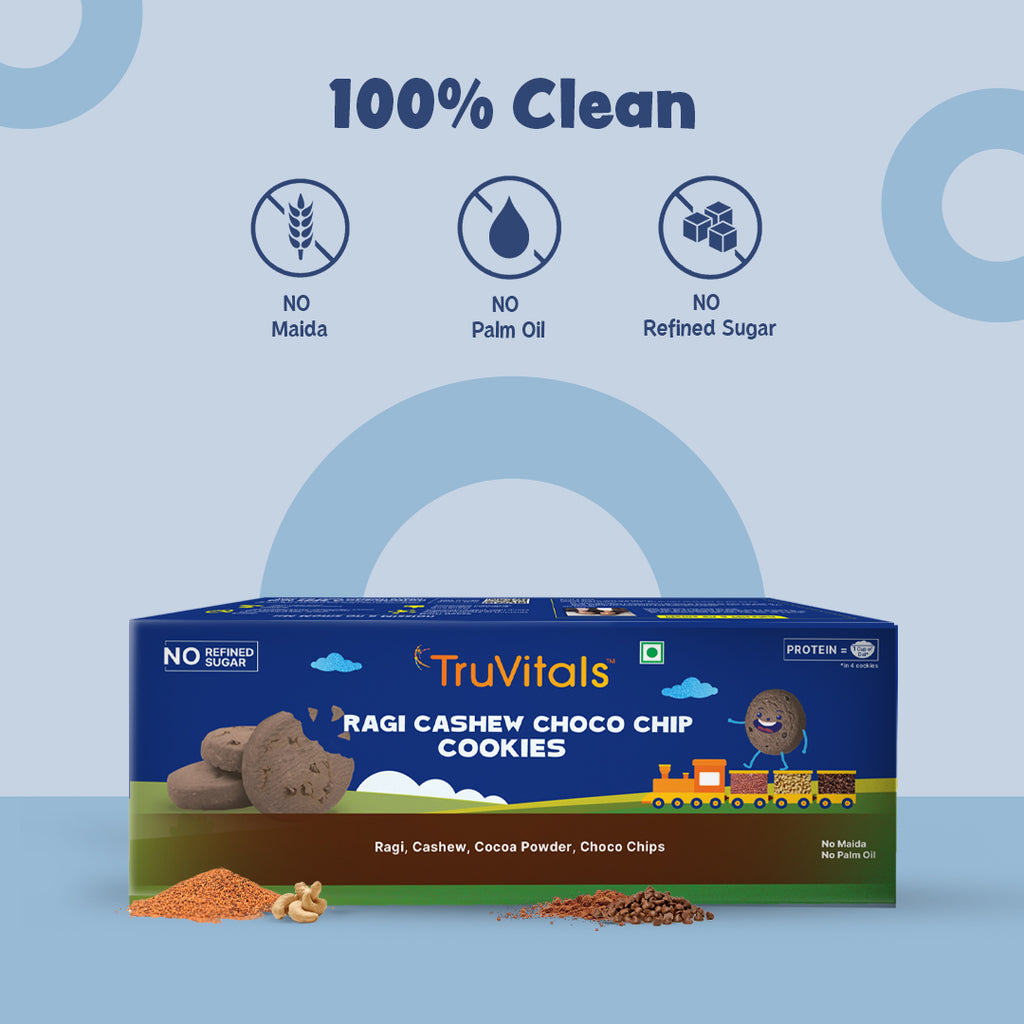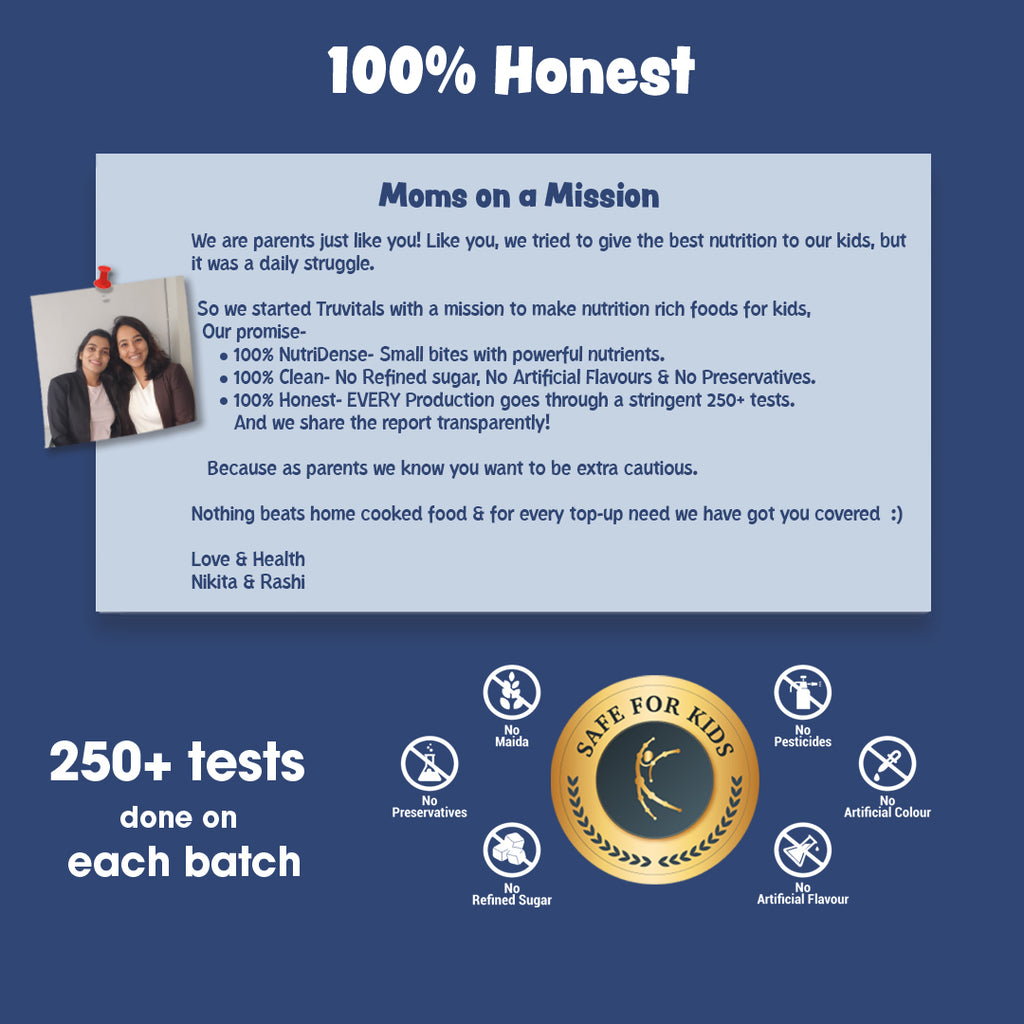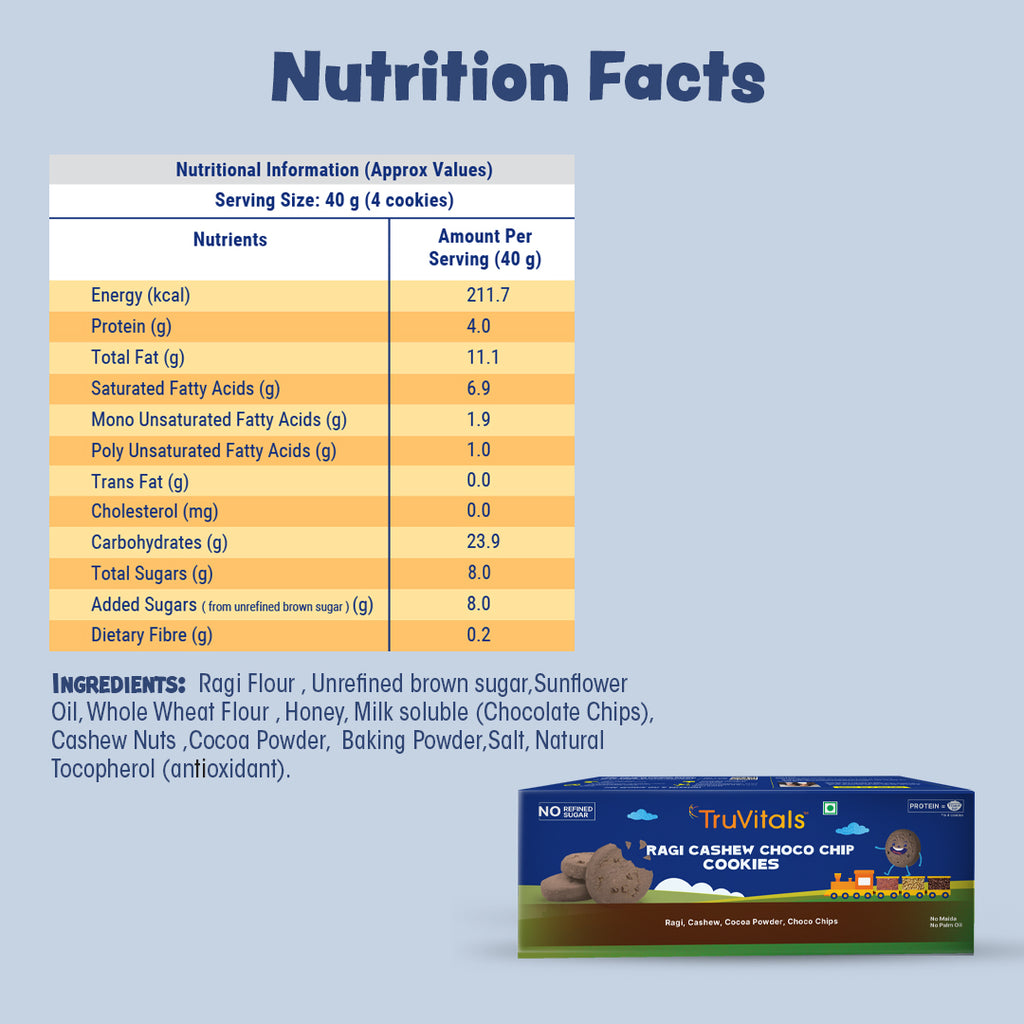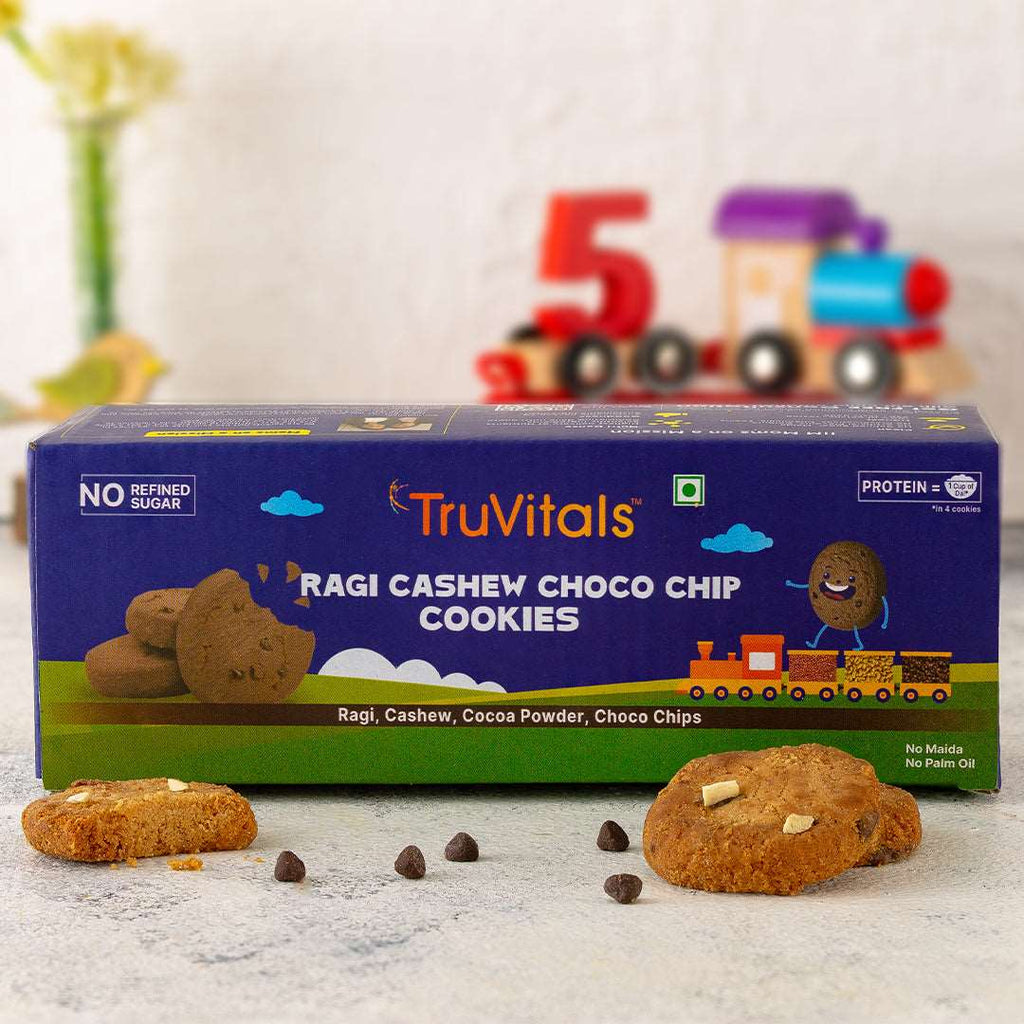 Ragi
Ragi has 3X protein of milk, 2X calcium of milk, it is good for bone health, aids brain development in growing kids
Cashew
Cashew has 5X protein of milk, 5X fiber of apple, it helps prevent constipation & improves gut health
Health Benefits
Protein
Increases Strength
Good Fat
Helps in Mineral Absorption
FAQs
Each cookie has 1 gm of protein, making it super nutridense. It has power of ragi & kaju which help in - 1. For Healthy of hair, nails & skins 2. Promotes bone health 3. Promotes digestive health
Yes, have it as a healthy snack, tiffin bites and with milk.
Absolutely! TruVitals Ragi Cashew Choco Chip cookies are delicious and are an absolute favourite amongst kids.
TruVitals Ragi Cashew Choco Chip cookies are soft in texture and can be consumed by any kids who has learnt to chew properly.There is no age limit for our tasty yet super healthy cookies !
These cookies are vegetarian and have no eggs added in it hence can be consumed without any worries!
Most cookies are empty calories with maida, refined sugar, artificial flavors. Our cookies are made of millets, naturally sweetened and have no palm oil. Hence our cookies are super nutritious with 1gm protein in each cookie!
Recommended for all
Finally, a biscuit I don't have to feel guilty about giving to my kids. They love the chocolate flavor and I love the nutritional value.
good but pricey
I like the concept and the nutritional profile, but they are a bit pricey.
go for it
nutritious cookies for snacking.. my son loves it.. healthy and tasty.. has clean ingredients only
Loved by kids!
The cookies are very nicely packed.. got it for my son.. he likes the taste and i am happy with the ingredients.. definitely will buy again
good product
My kids like them and as a health-conscious parent, I am satisfied. Great work on avoiding artificial ingredients.