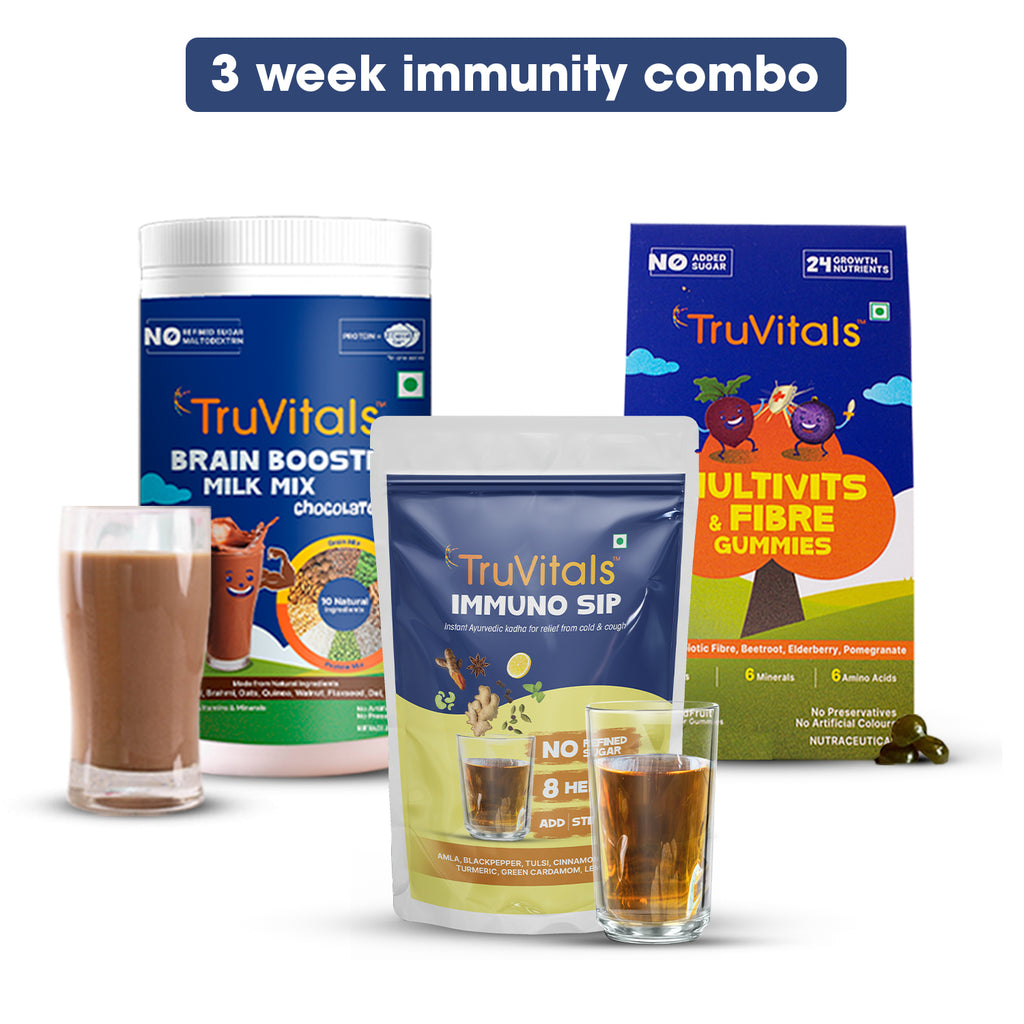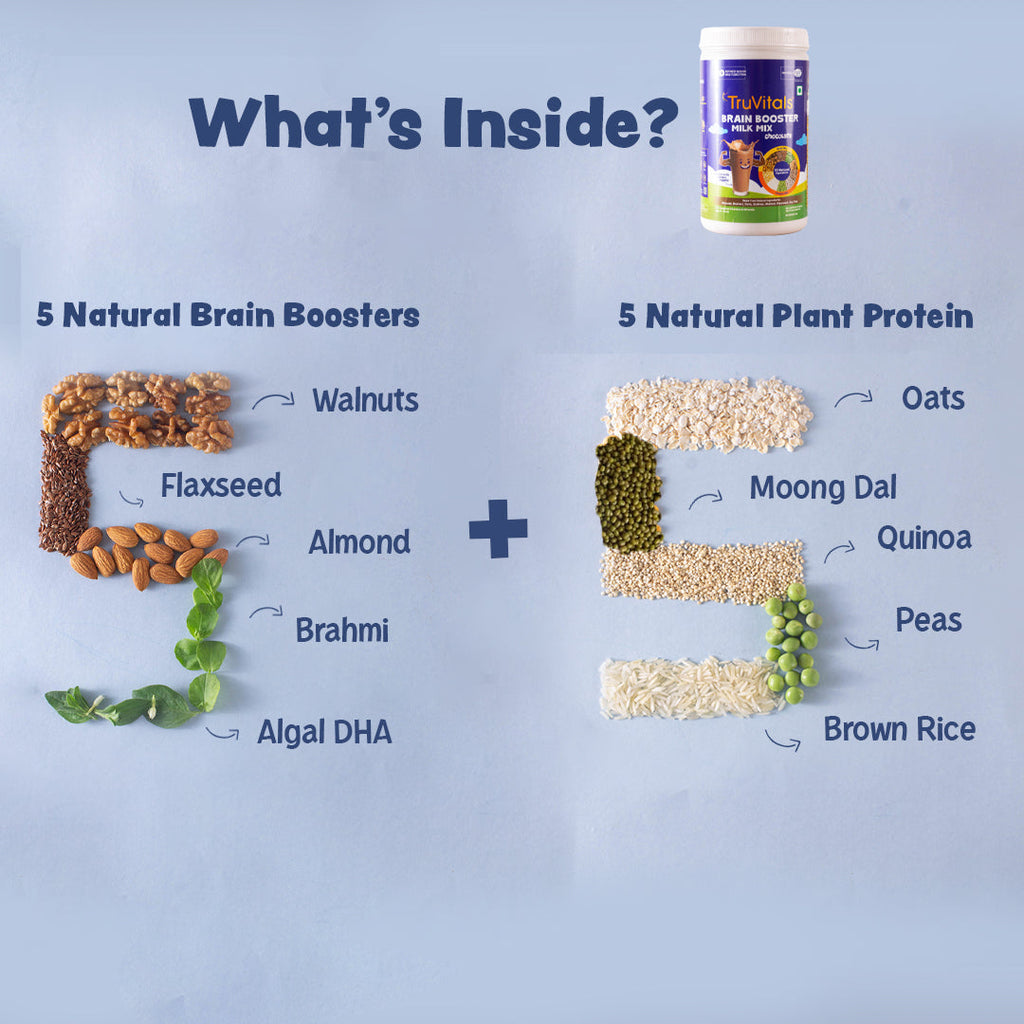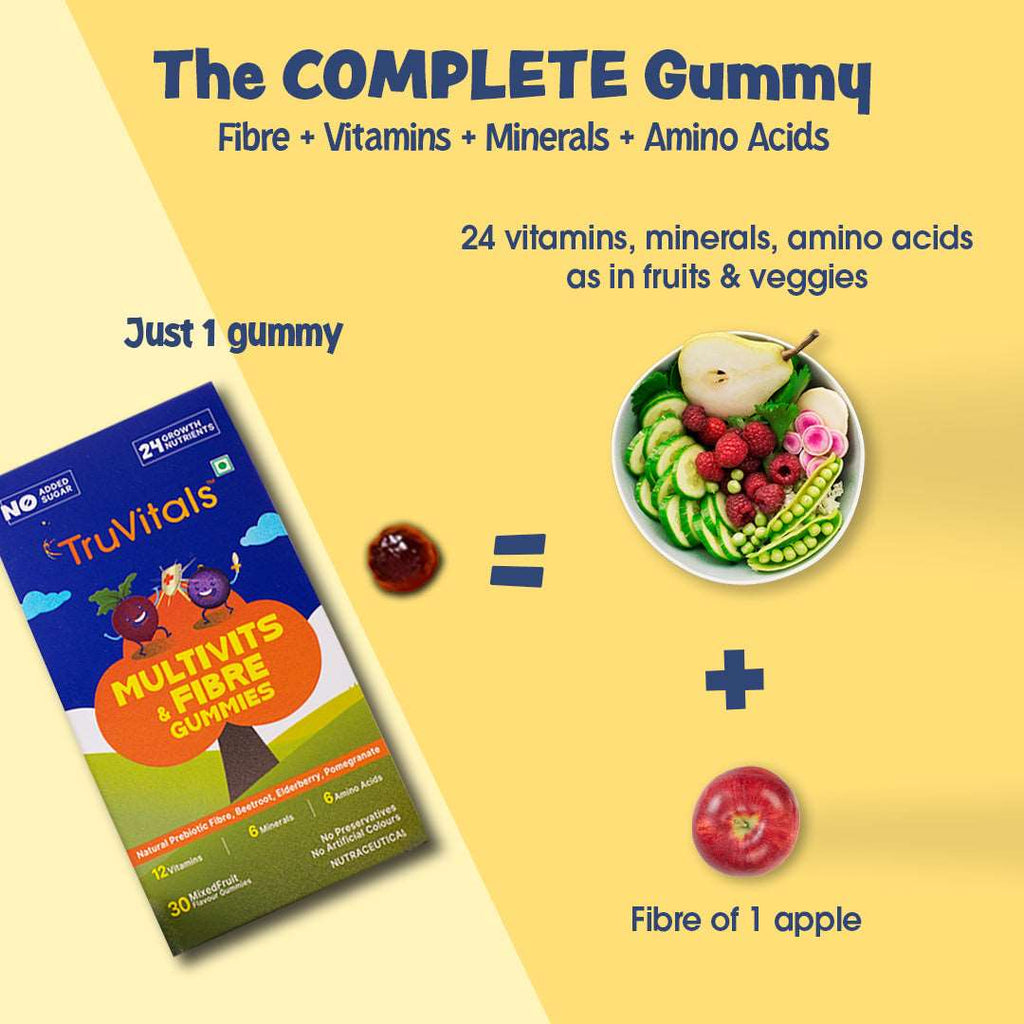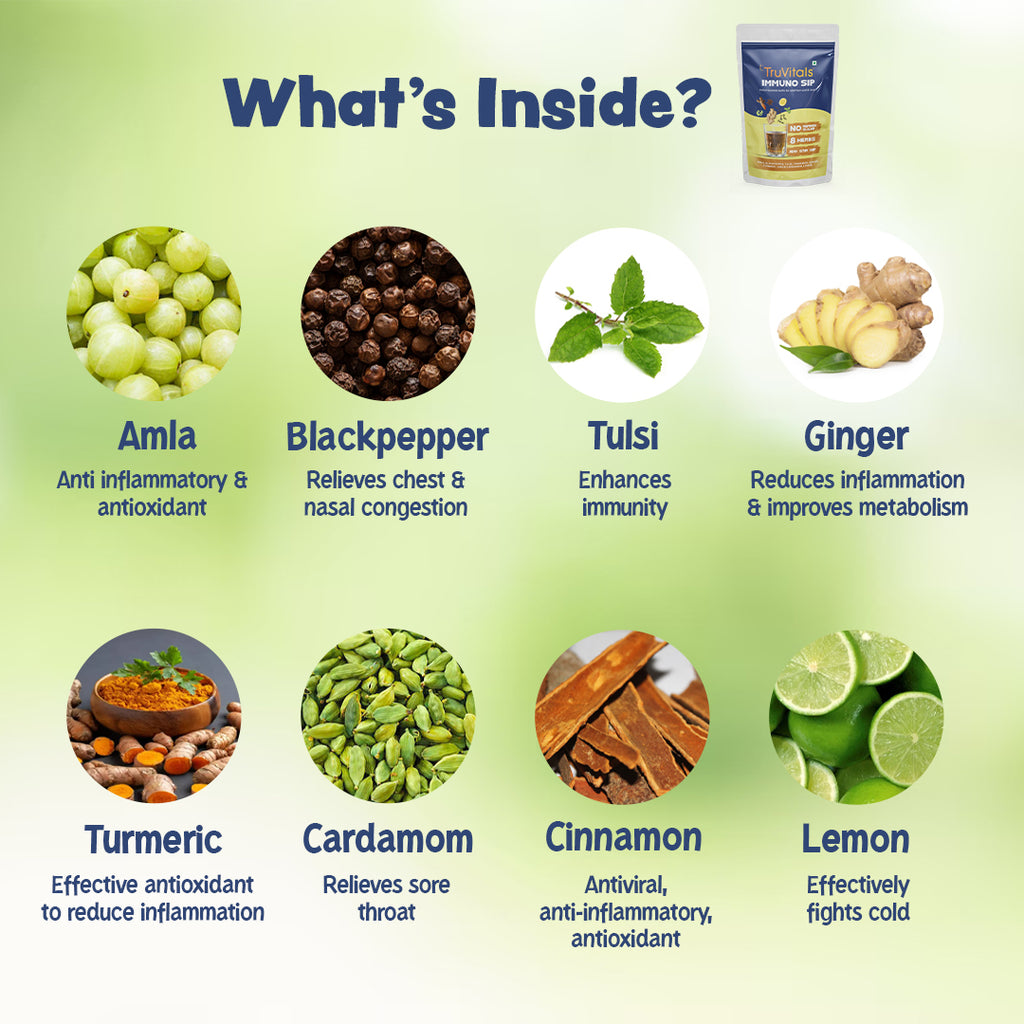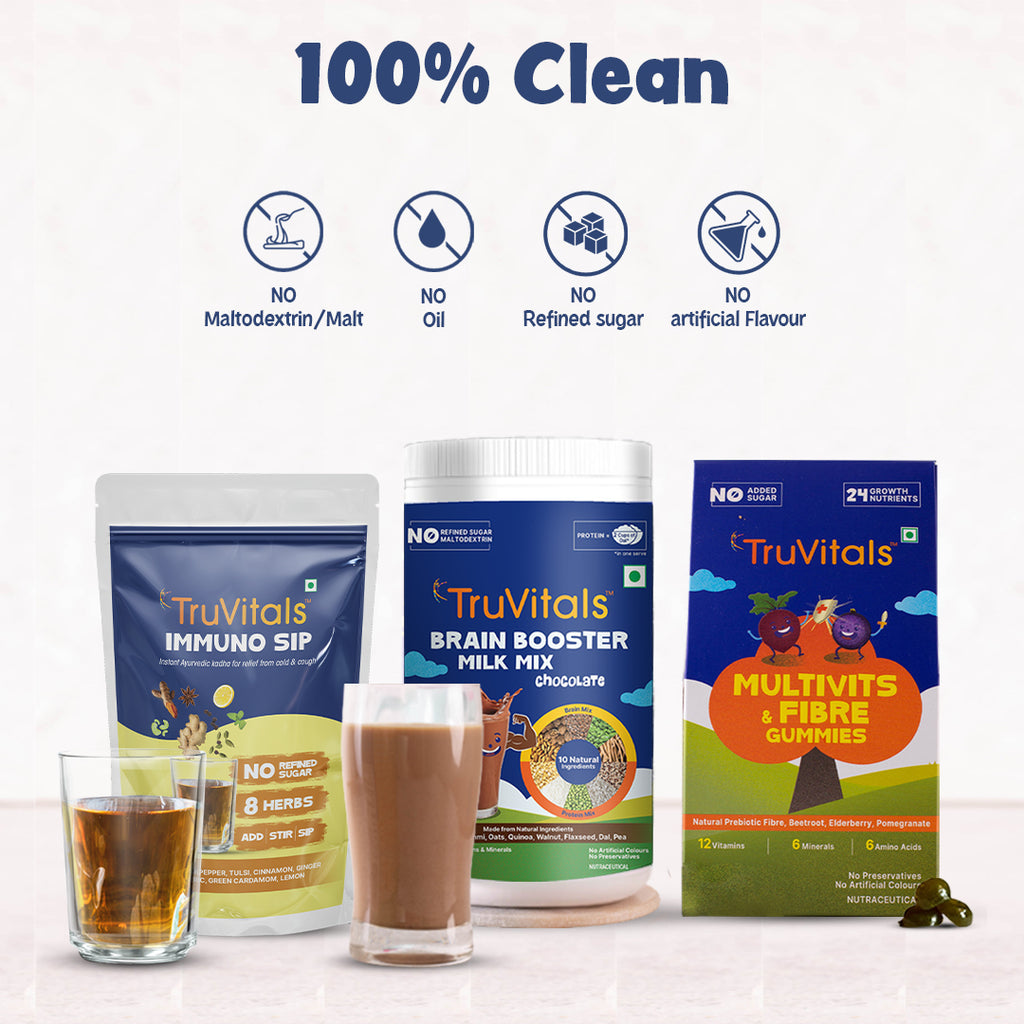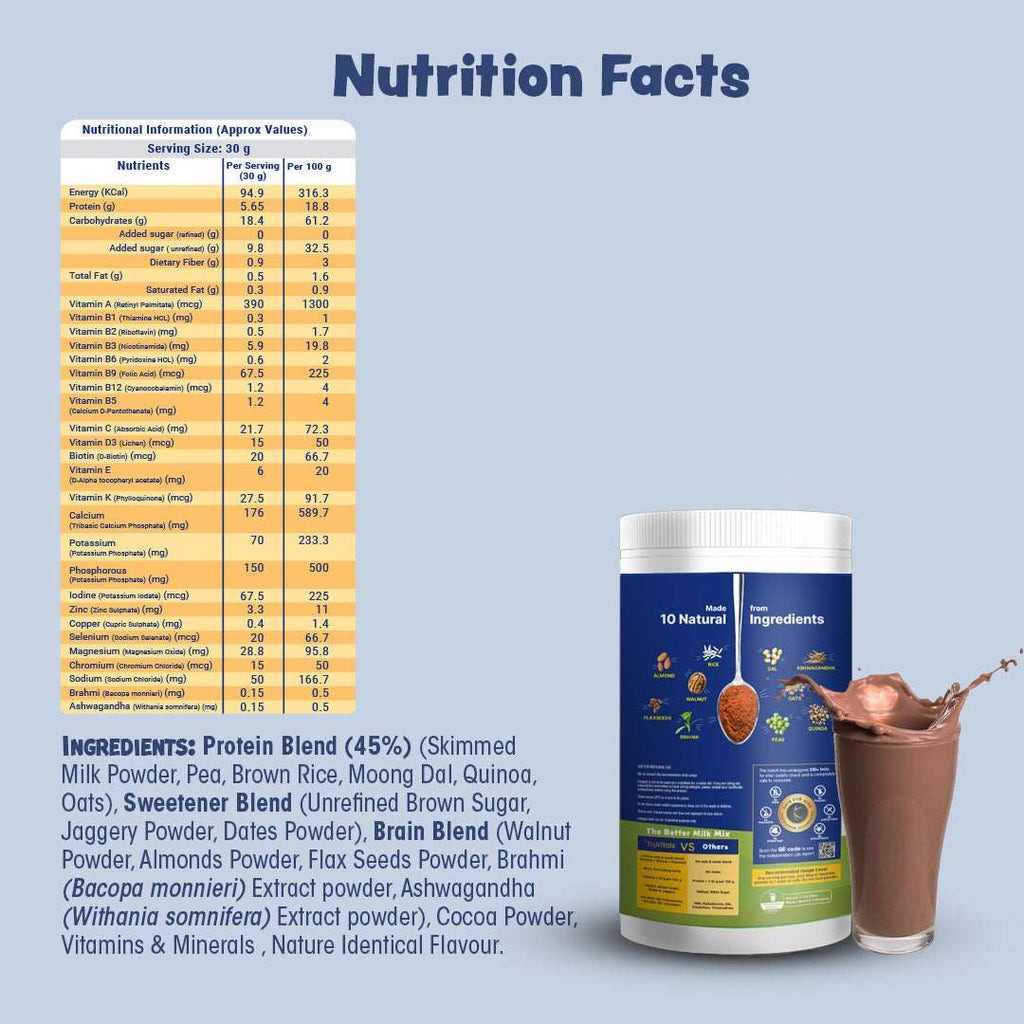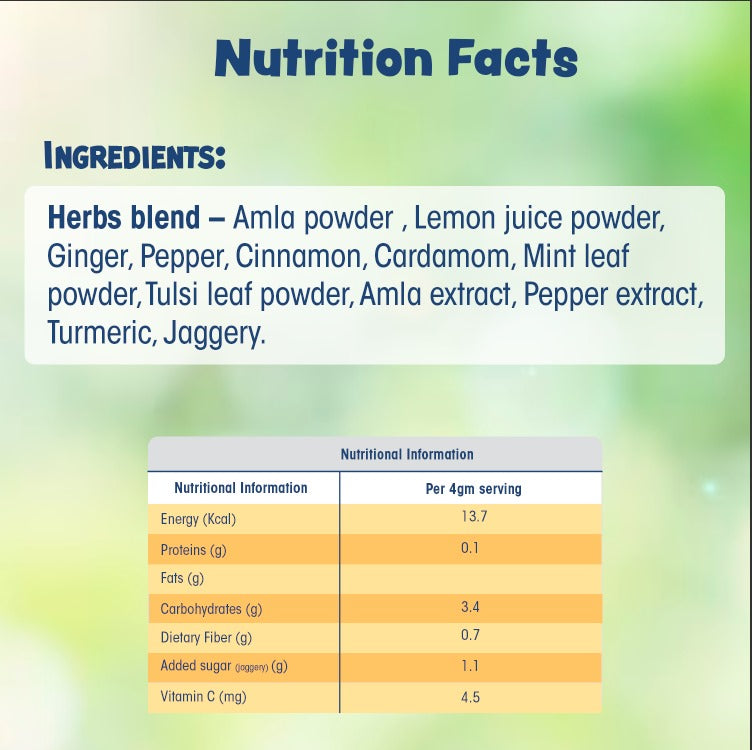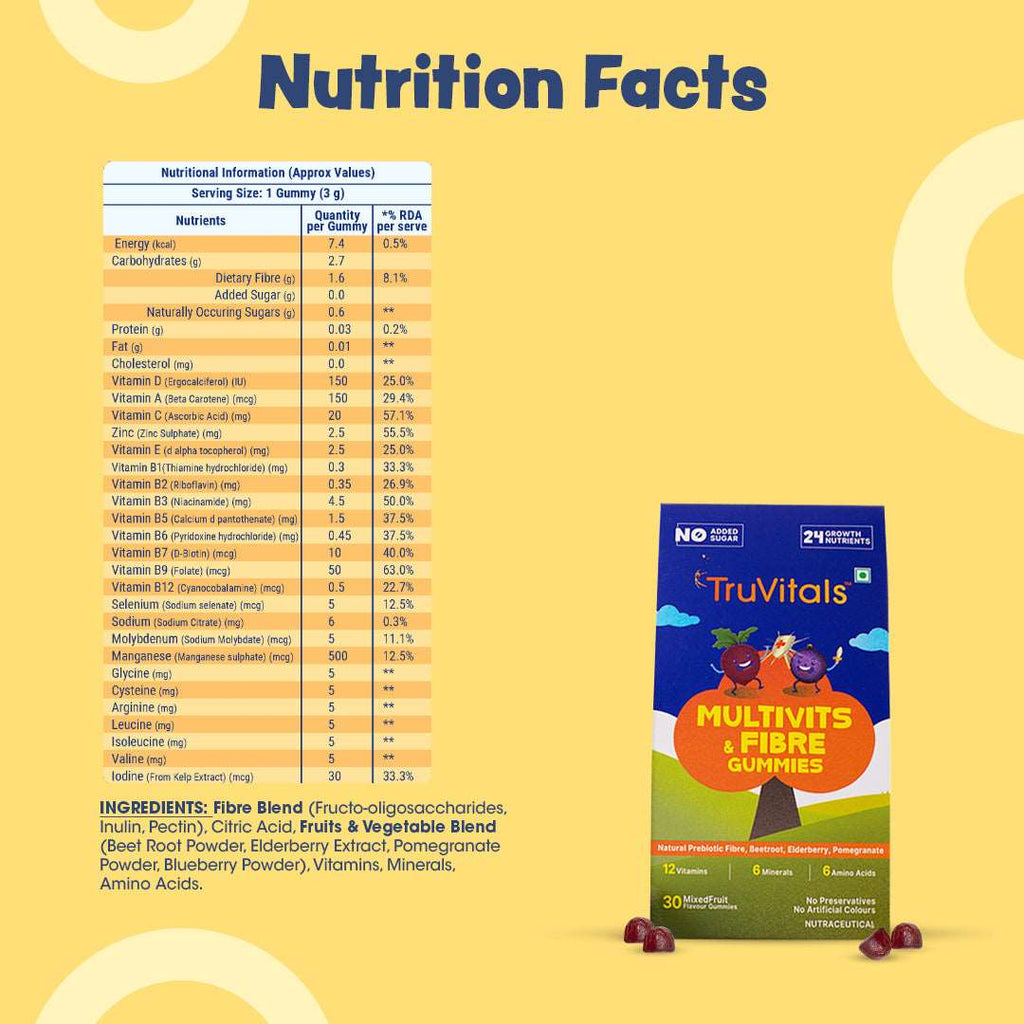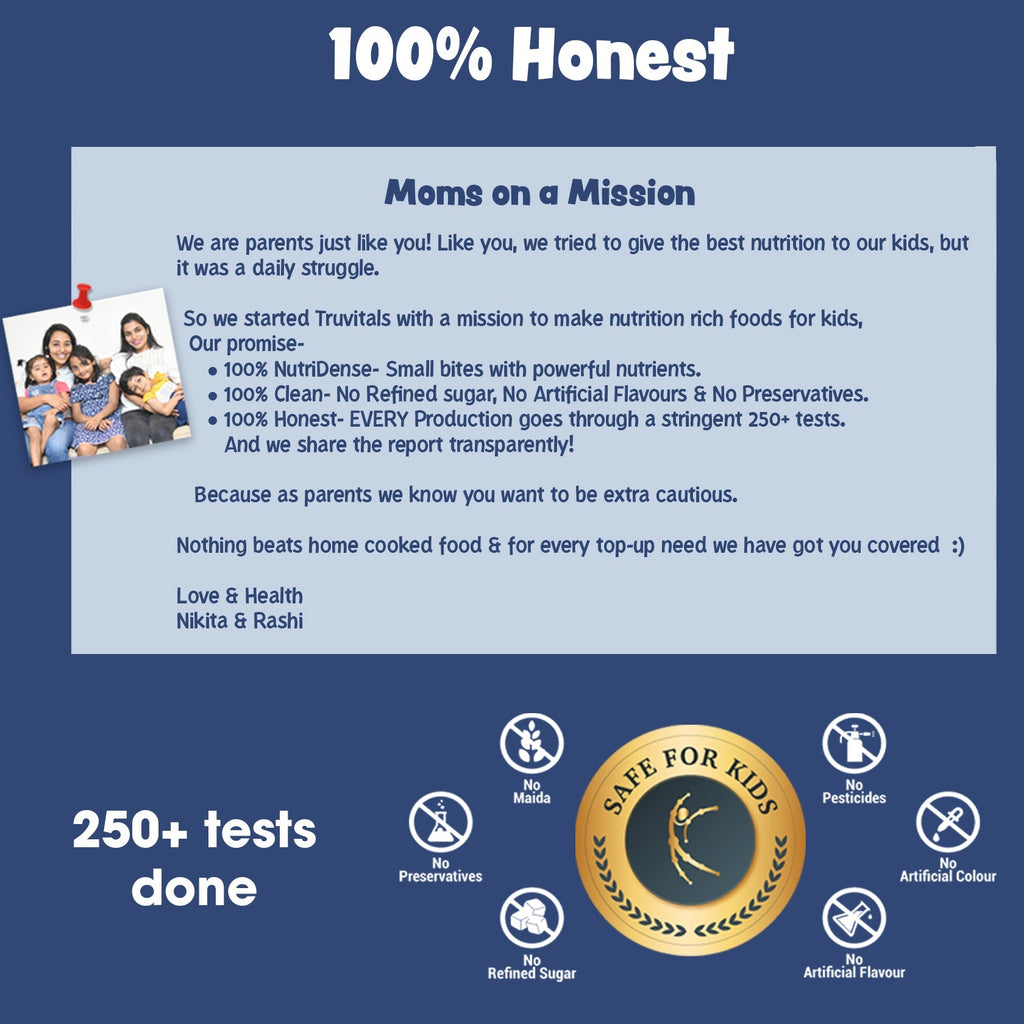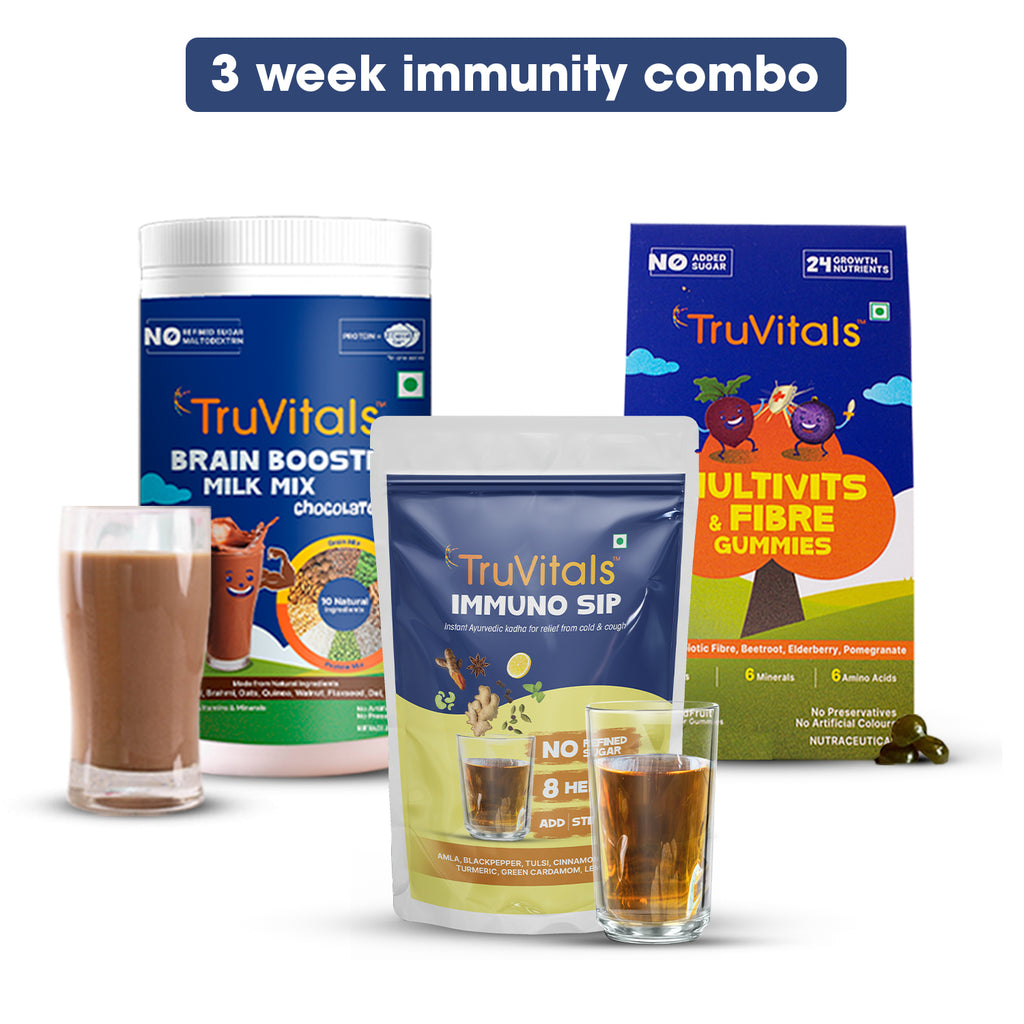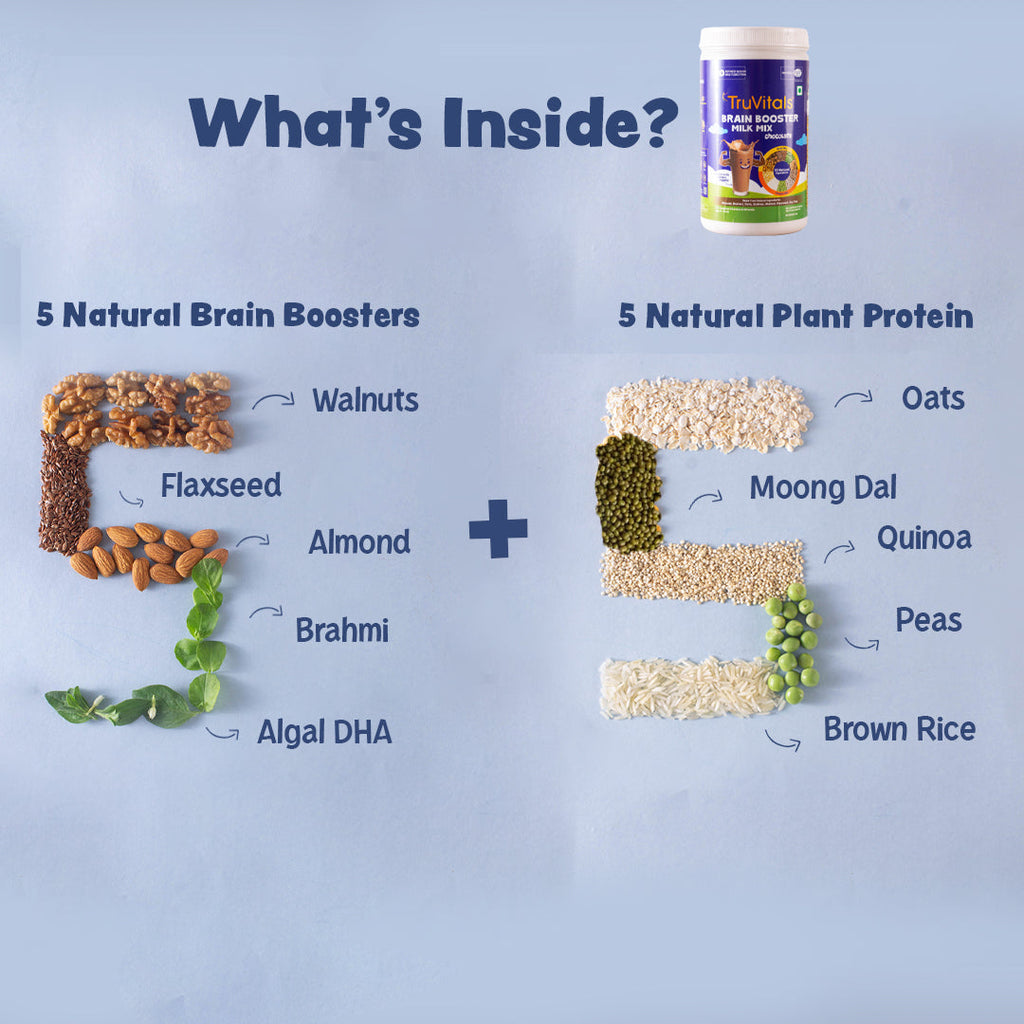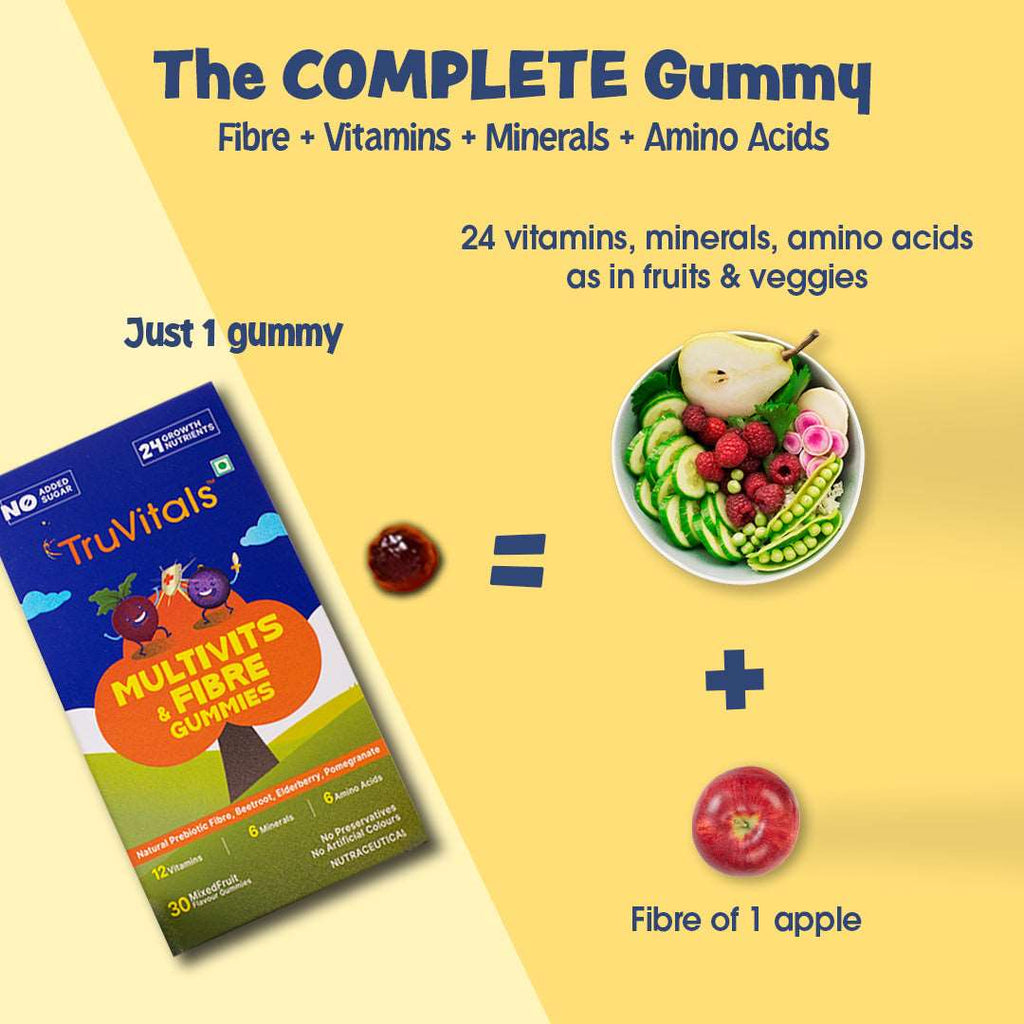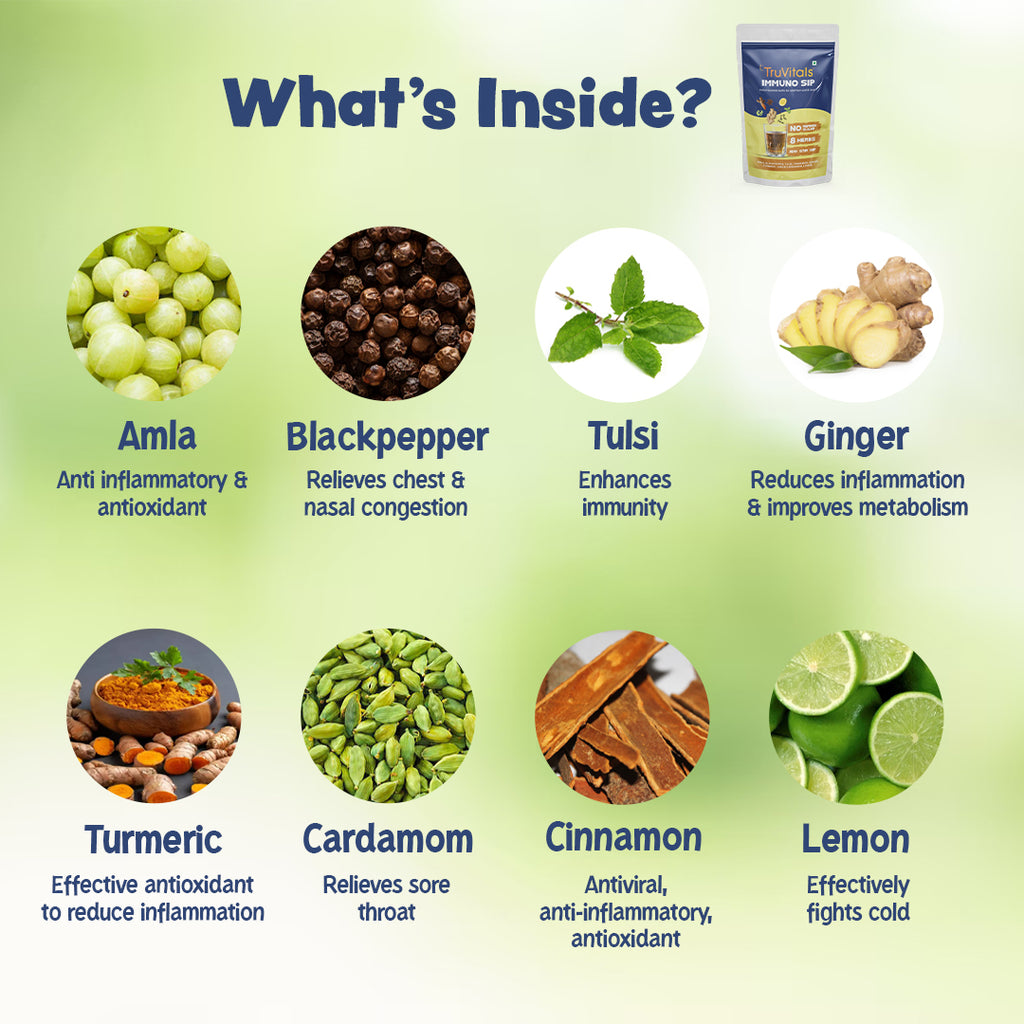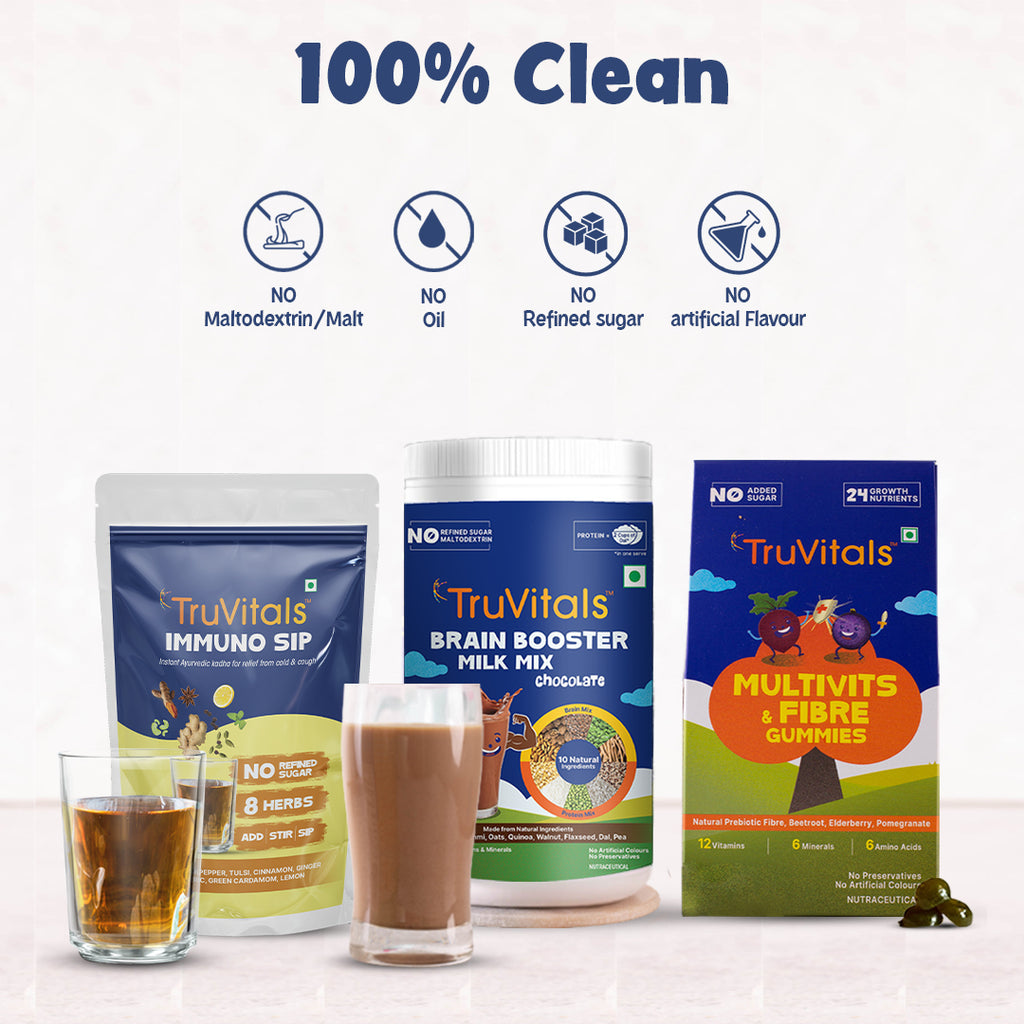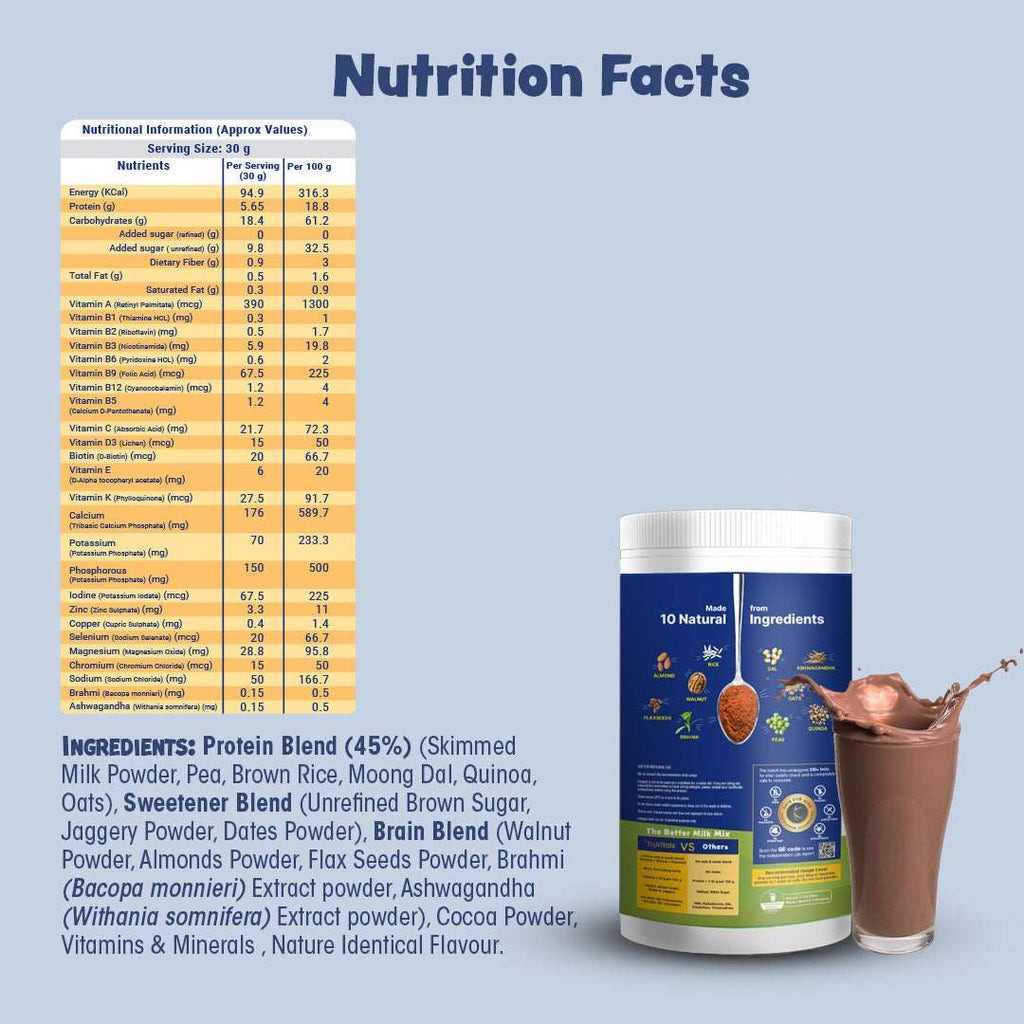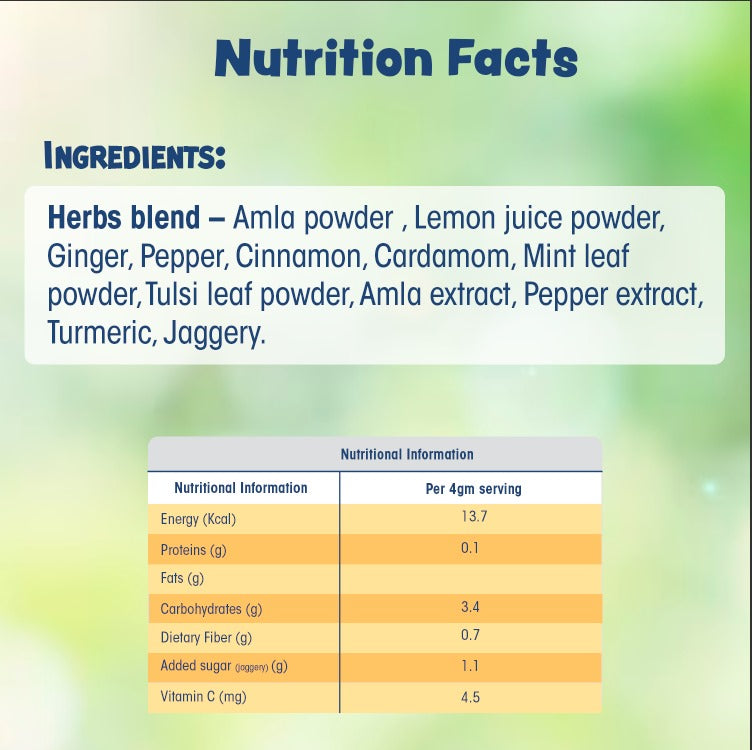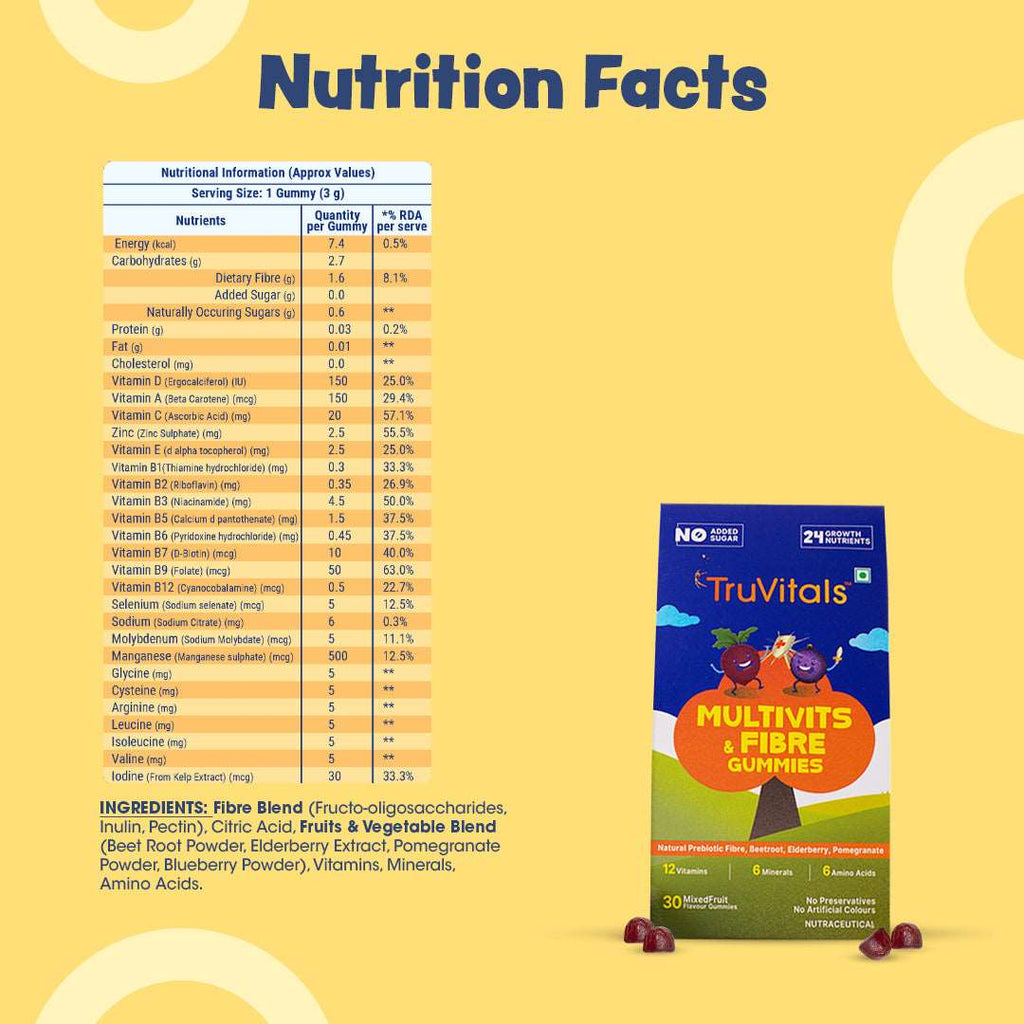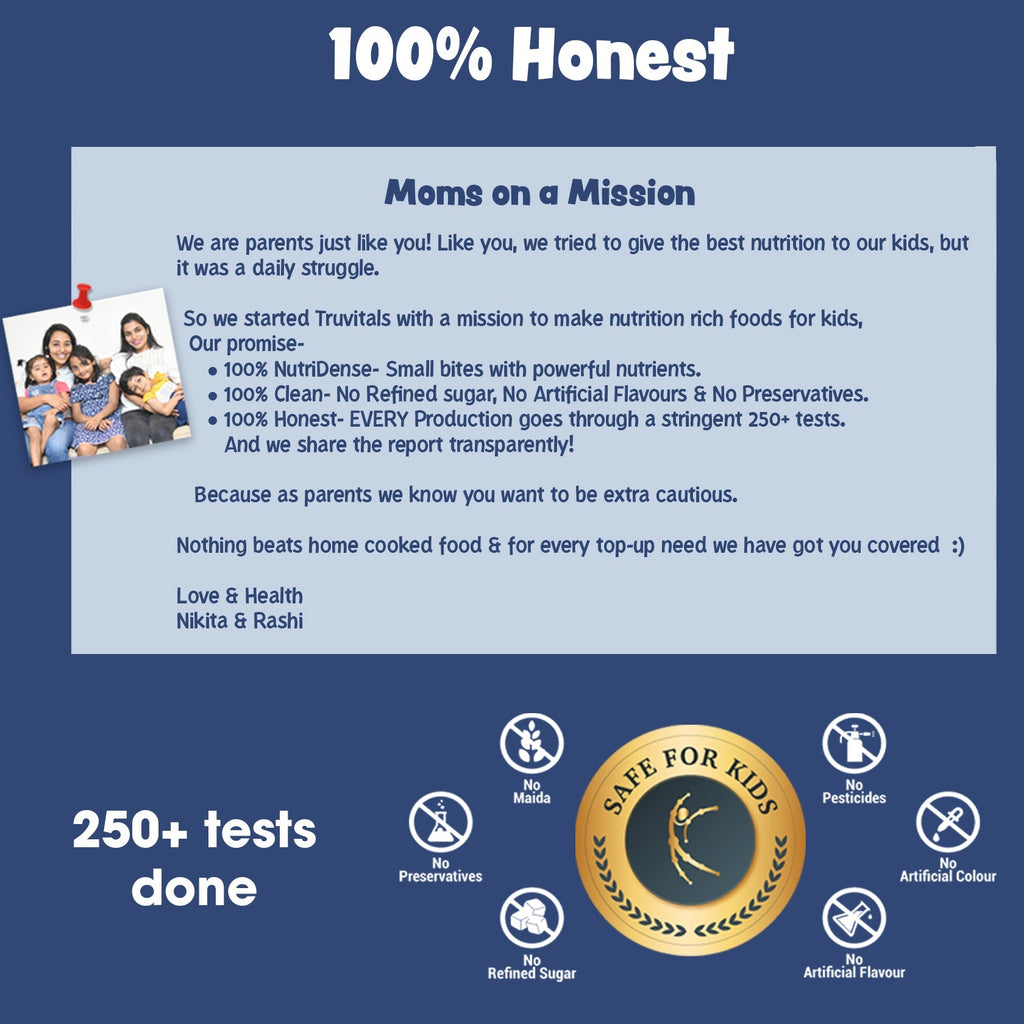 What's Inside
Hero Ingredients
Herbs
Tulsi, Amla, Ginger & Black Pepper to strengthen immunity naturally
24 Nutrients
Vitamin A, B Complex, C, D, E, Zinc and 6 Amino acids which are important for complete growth in kids
Natural Plant Protein
Plant-based protein containing all essential amino acids - Rice, Moong Dal, Oats, Quinoa, Pea Protein that supports growth
Nuts & Seeds
Almonds, Walnuts & Flax Seeds helps improve brain memory, offers antioxidants to counteract cognitive decline
FAQs
Brain Booster Milk Mix:
Our Chocolate Milk Mix boasts a unique blend of protein, 23 vitamins & minerals, and includes nuts and seeds like almond, walnut, flaxseed, along with herbs like Brahmi. When consumed consistently over time, this mix provides the right protein and nutrition, effectively strengthening the immune system.

Immuno Sip Kadha:
Our Immuno Sip Kadha is meticulously crafted from a precise selection of 8 herbs, following ancient texts, making it ideal for children. Enriched with the potency of Amla, Tulsi, Ginger, and Black pepper with No Refined Sugar Kadha possesses both anti-inflammatory and antioxidant properties. This kadha acts as a robust supporter of the immune system, providing defense against seasonal infections, allergies, and recurrent illnesses.

Fruit Fiber-Based Gummies:
Our fruit fiber-based gummies are packed with 24 essential nutrients, including Zinc, Vitamin D, Vitamin A, and Vitamin C. These gummies are formulated to fulfill your child's nutritional needs, supporting the internal strengthening of the body. With consistent use over 3-4 months, this combo will play a key role in strengthening the immune system.
Unlike the majority of "immunity-building" products on the market, which are laden with chemicals and refined sugar, potentially compromising the gut and immune system, our products stand out. They are 100% natural, free from refined sugar and chemicals, drawing strength from 3 sciences—Ayurveda, Pediatric, and Nutrition Science.

Our Brain Booster Milk Mix is a thoughtfully crafted blend of 10 natural ingredients, synergistically designed to enhance your child's growth requirements.

The Immuno Sip Kadha facilitates the consumption of Ayurvedic herbs for children in a simple and tasty format.

Additionally, our Fruit Fiber-Based Gummies, India's first of their kind, contain NO added sugar and are rich in fiber, providing essential nutrients in optimal proportions.
Our products from within and when consistently taken over a period of 3-4 months, this combination is specifically designed to contribute to the strengthening of the immune system. The gradual and consistent use of these products is intended to provide sustained support to the kids defense mechanisms, promoting overall well-being.
It's essential to begin by offering our Immuno Sip Kadha alongside our no-sugar Multivitamin & Fiber Gummies daily to address and fulfill any nutritional gaps.

Secondly, it's crucial to have a healthy gut, especially considering that frequent medication or consumption of processed foods can compromise it. A compromised gut weakens the body, reduces appetite, and can lead to more frequent infections, creating a vicious cycle. So to support your child's gut health give our Gut Santulan and Super Gut for a 60-day period to foster healing from within.

We strongly recommend taking our 2 min NUTRI quiz and getting a customized 90-day plan from our expert nutritionist for personalized guidance.


No, this combo does not have any side effects. They hold FSSAI Certification, ensuring rigorous testing and adherence to high standards for quality and safety.

More importantly, they are free from refined sugar, refined maida, preservatives, artificial flavors, colours etc.. As a result, they are entirely safe for consumption, posing no side effects on the body.
You can introduce this Kadha to children after the age of 1 year. A recommended serving is 4 grams (1 tsp) of Kadha mixed in warm water, given to your child 1-2 times a day. If desired, you can add honey or jaggery for additional sweetness.
Yes, you can book a nutritionist consultation for your child. All you need to do is complete our 2-min Nutri Quiz, providing information about your child's anthropometric measurements, food intake, sleep patterns etc. based on these details, you can receive a personalized 90-day diet plan for your child.