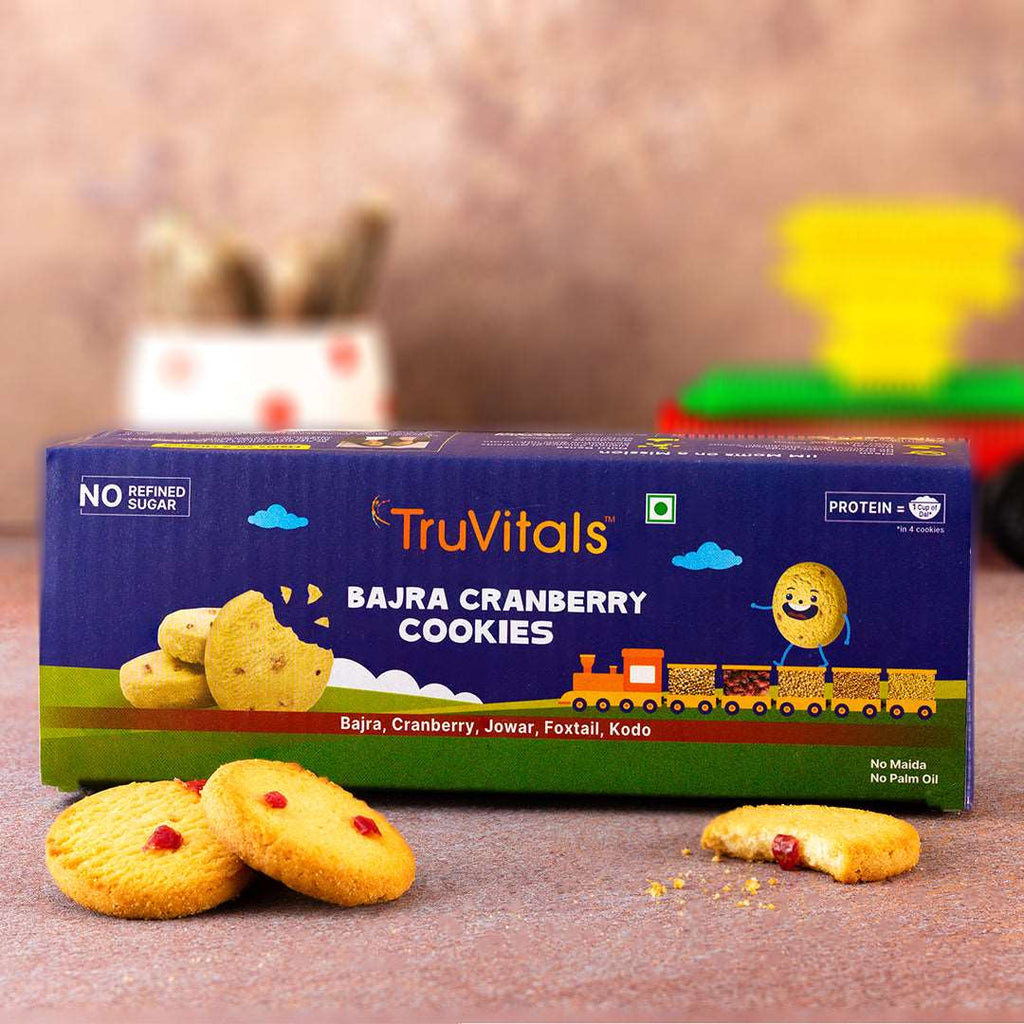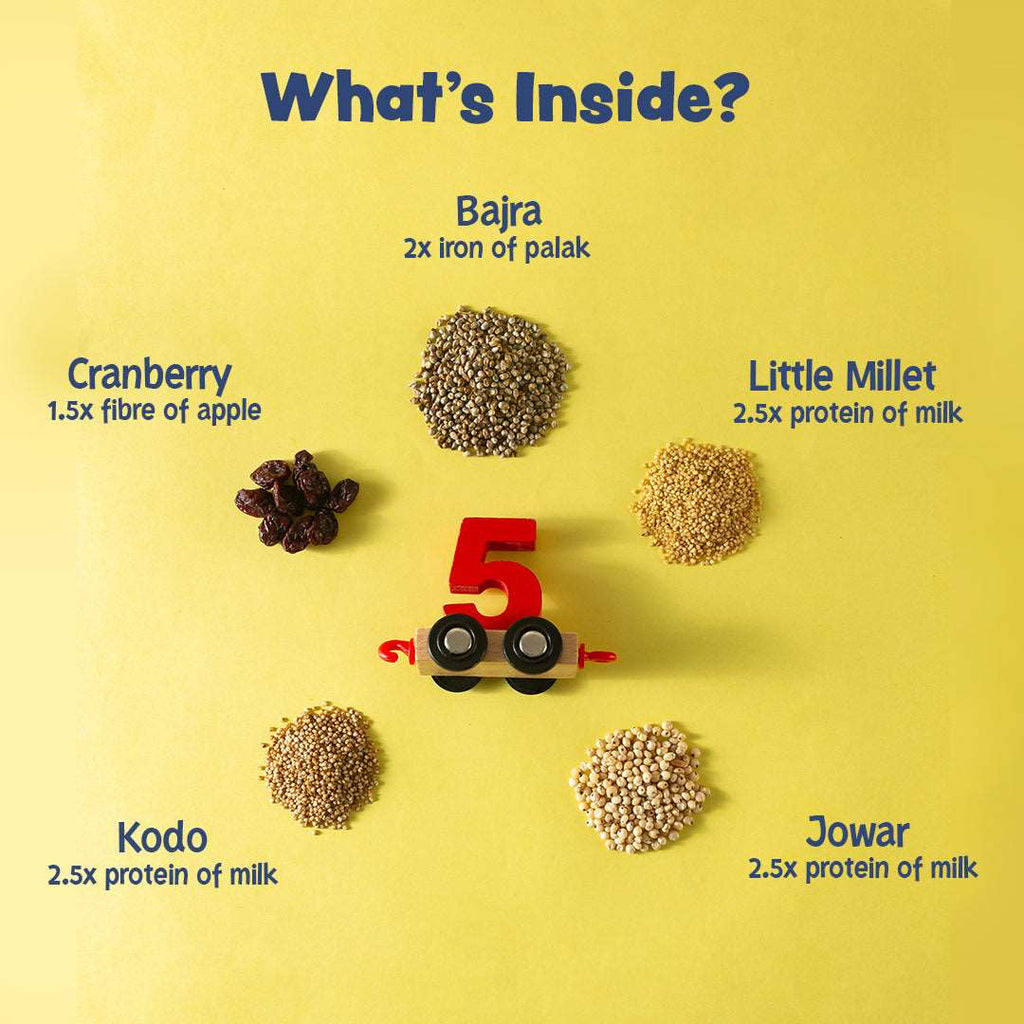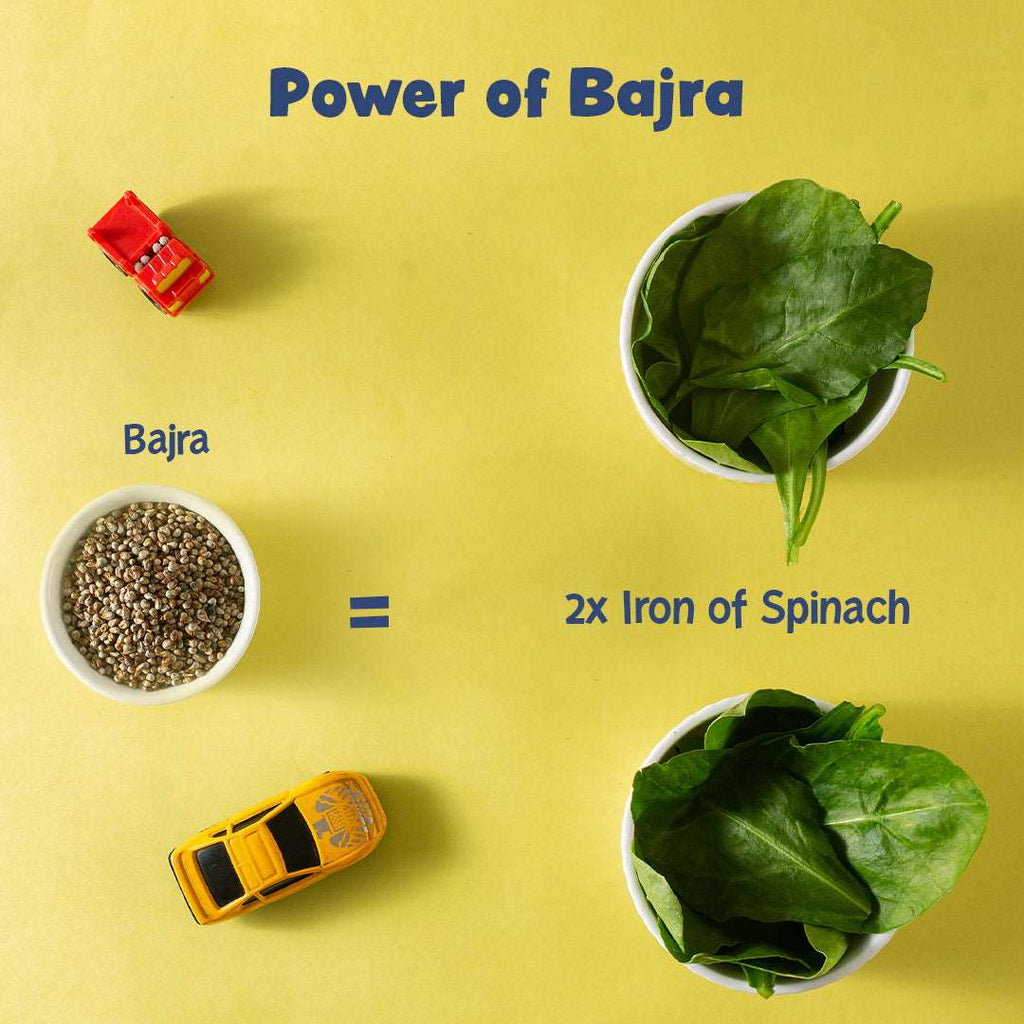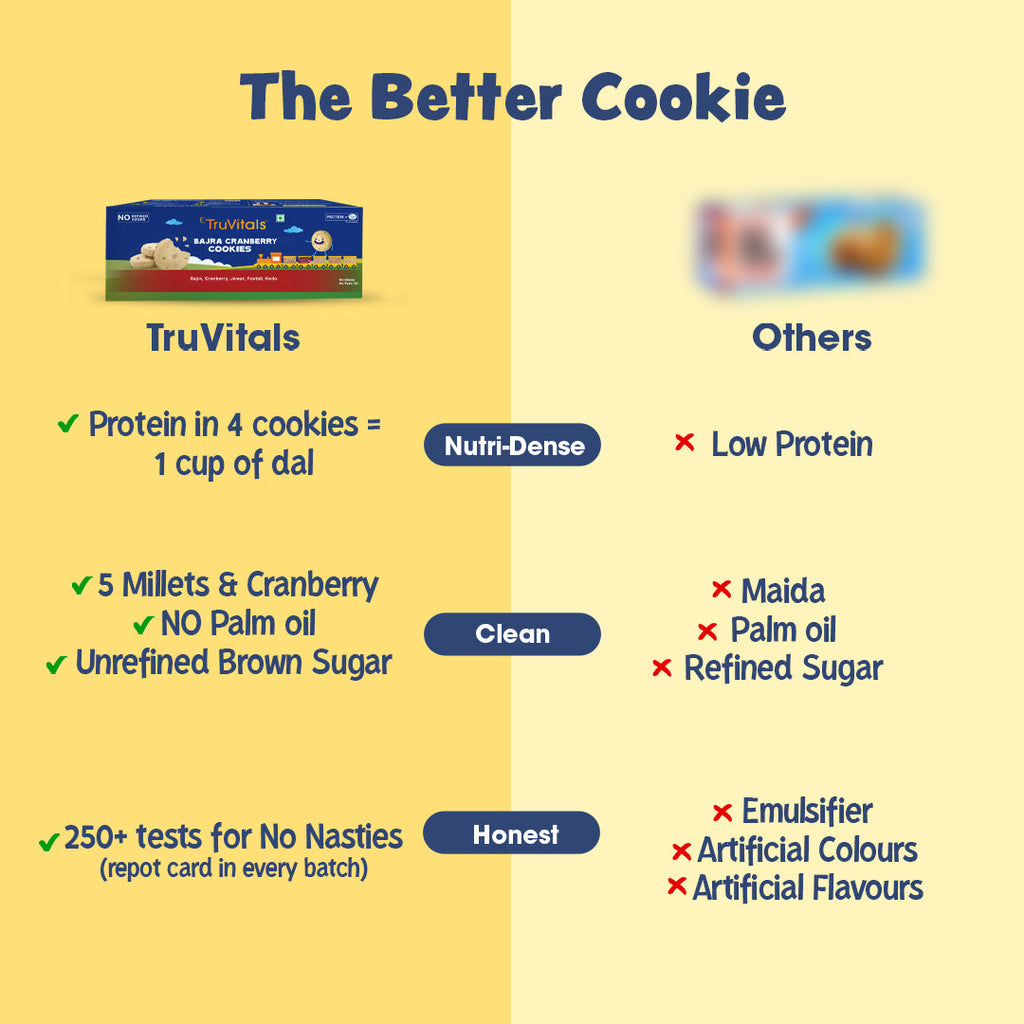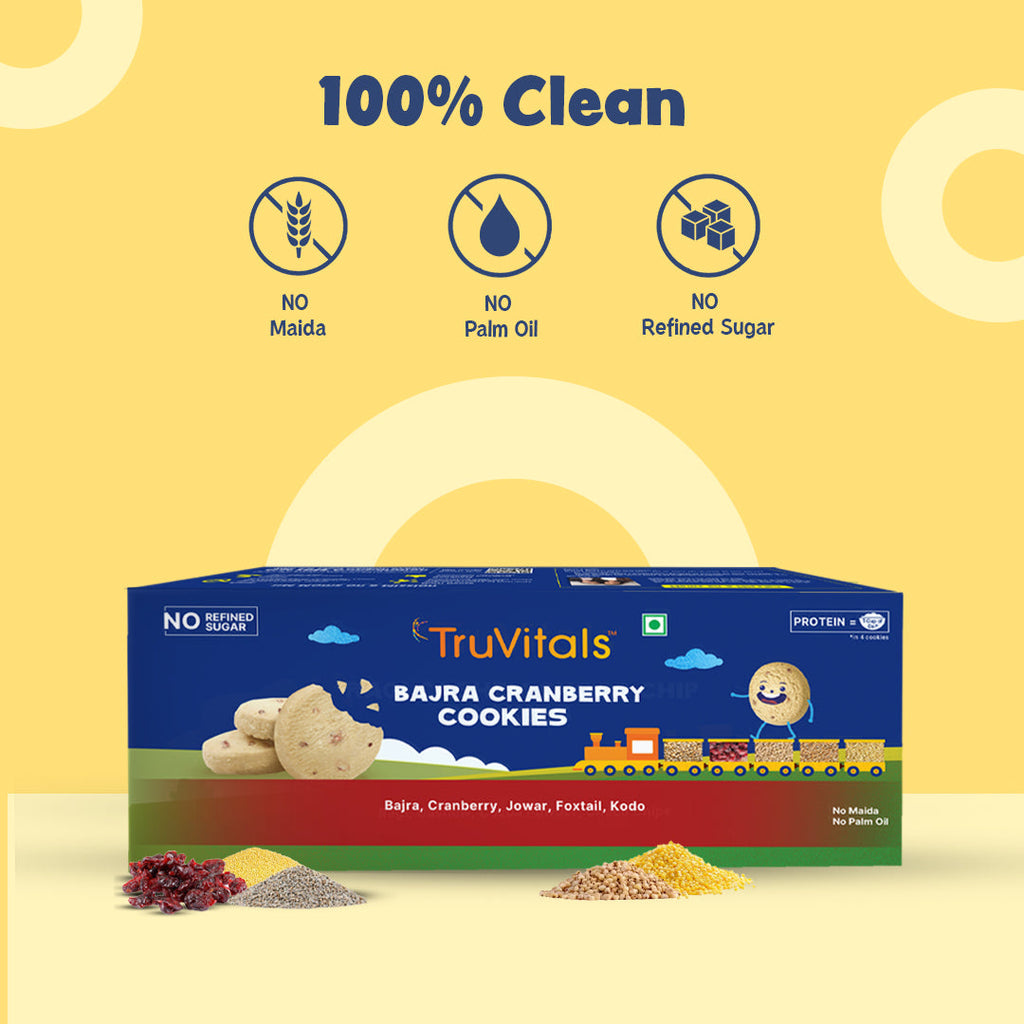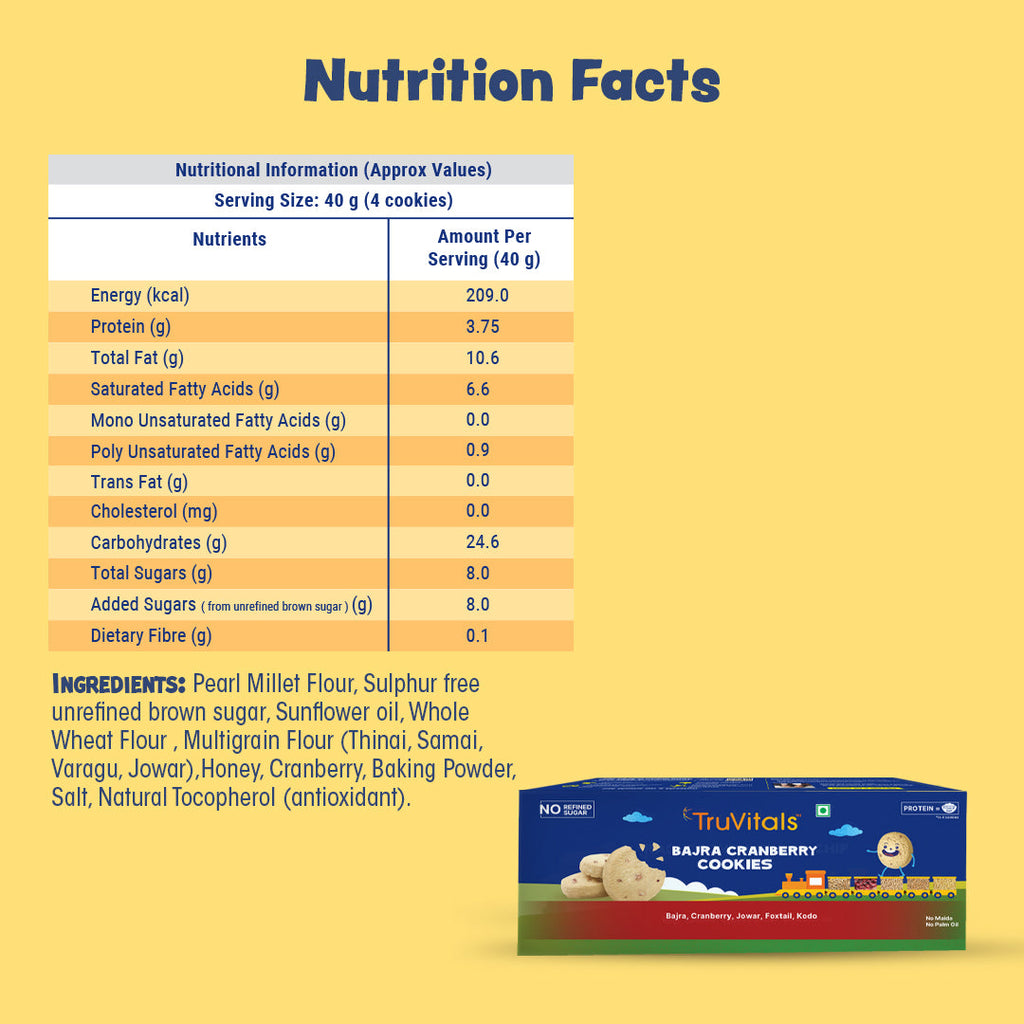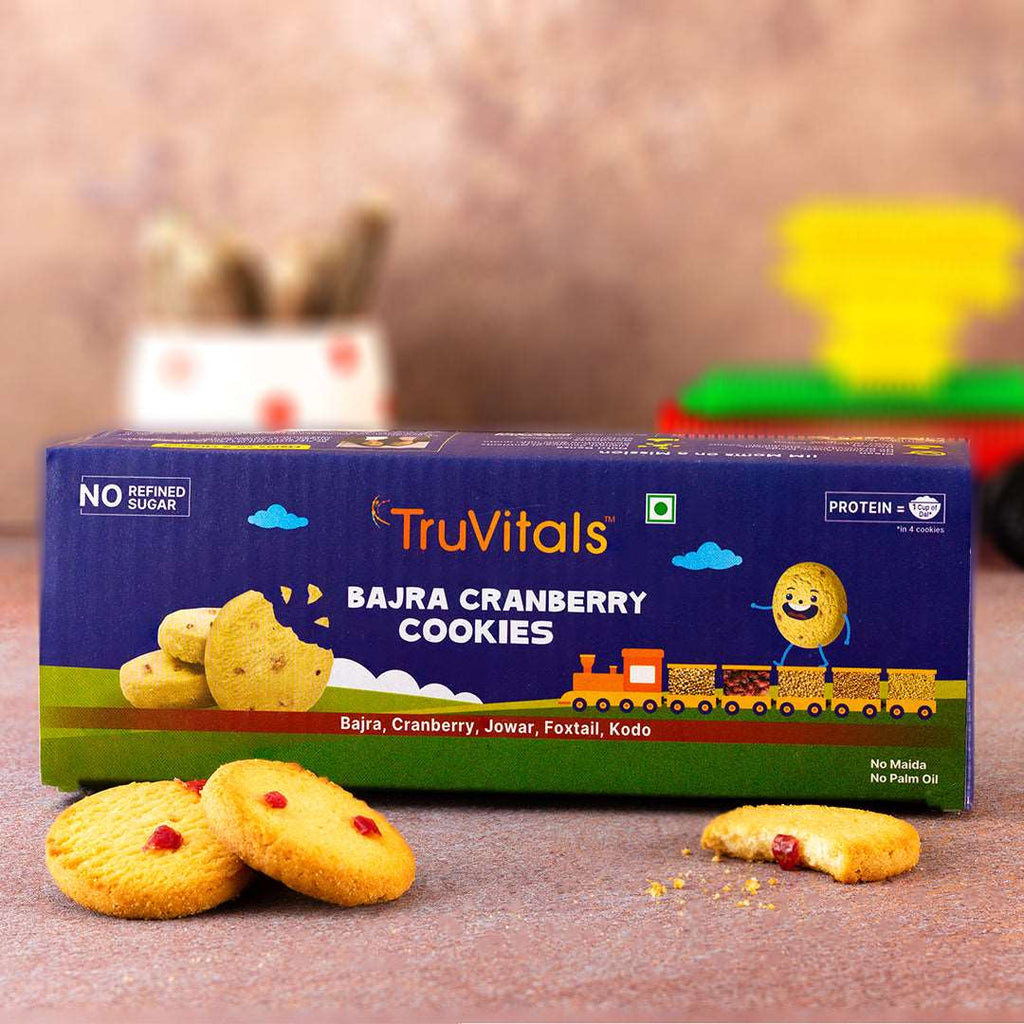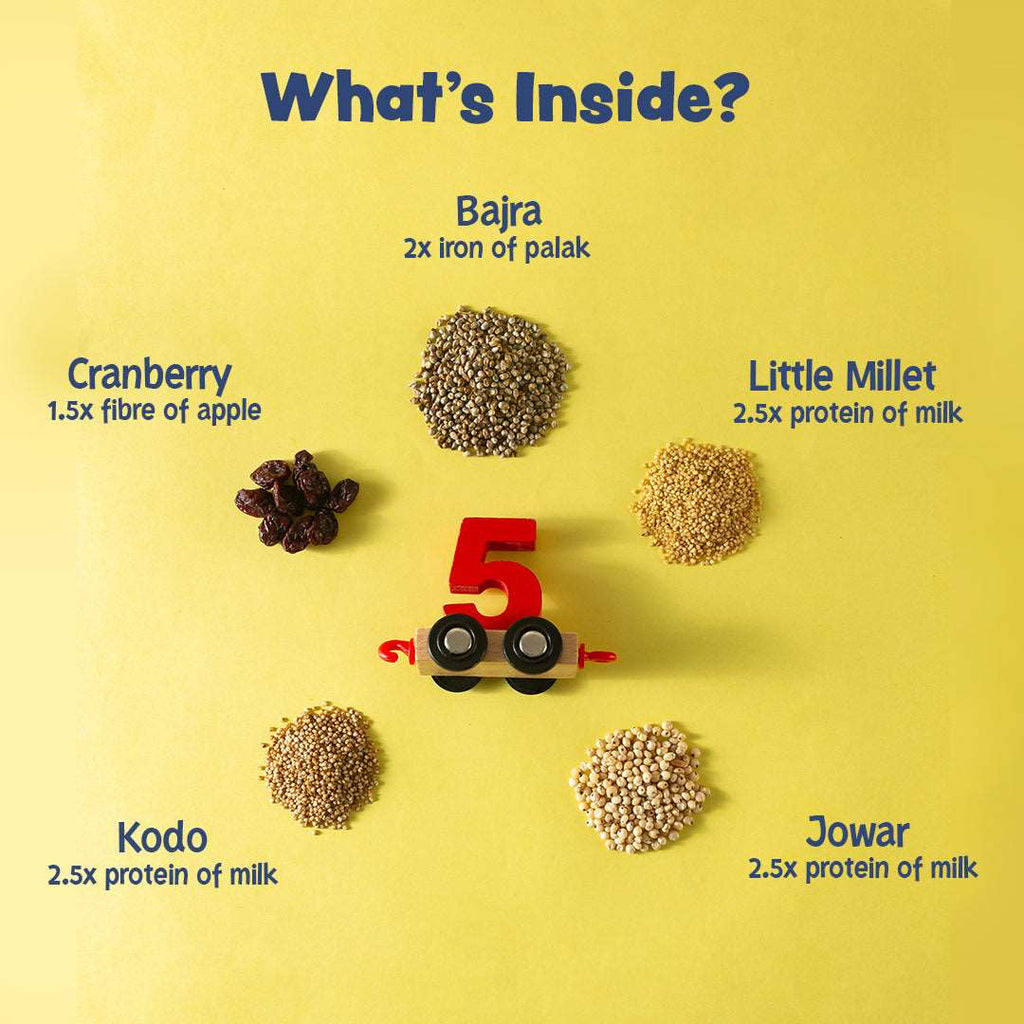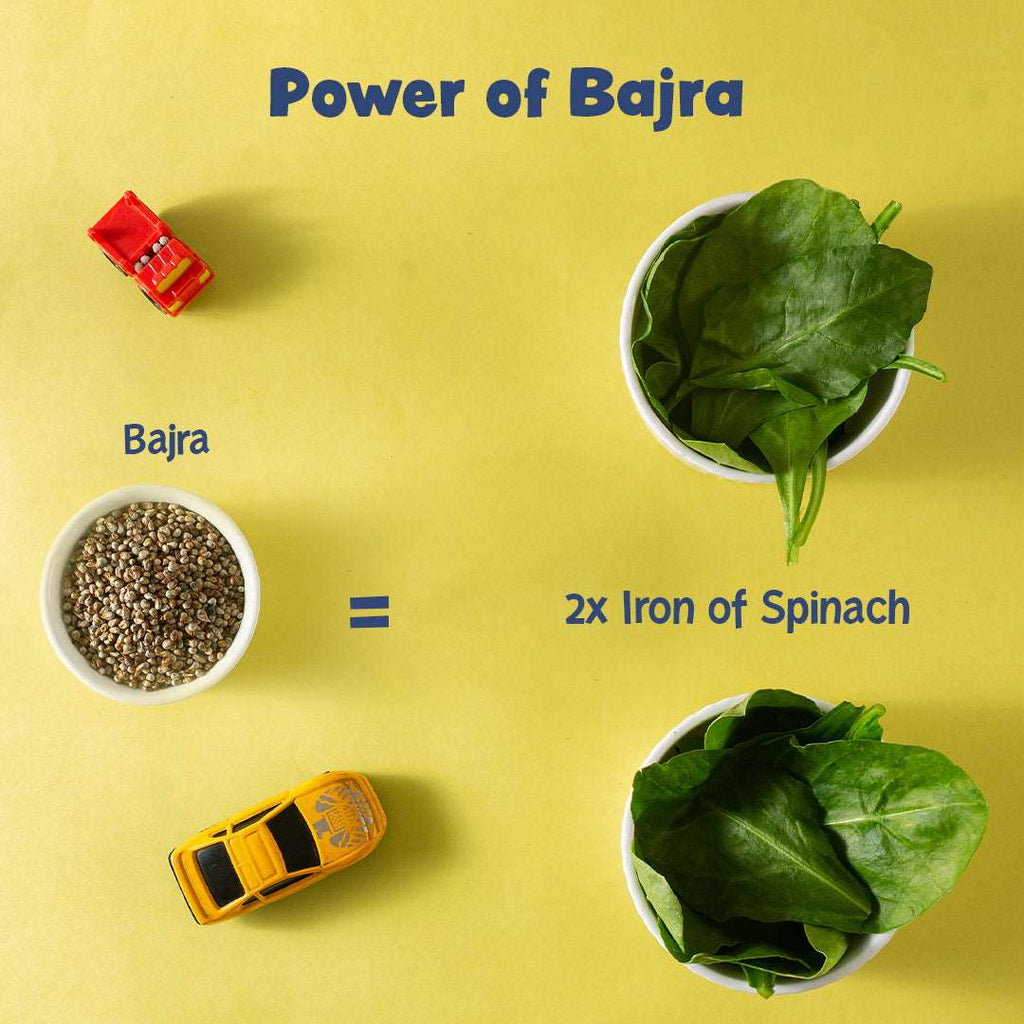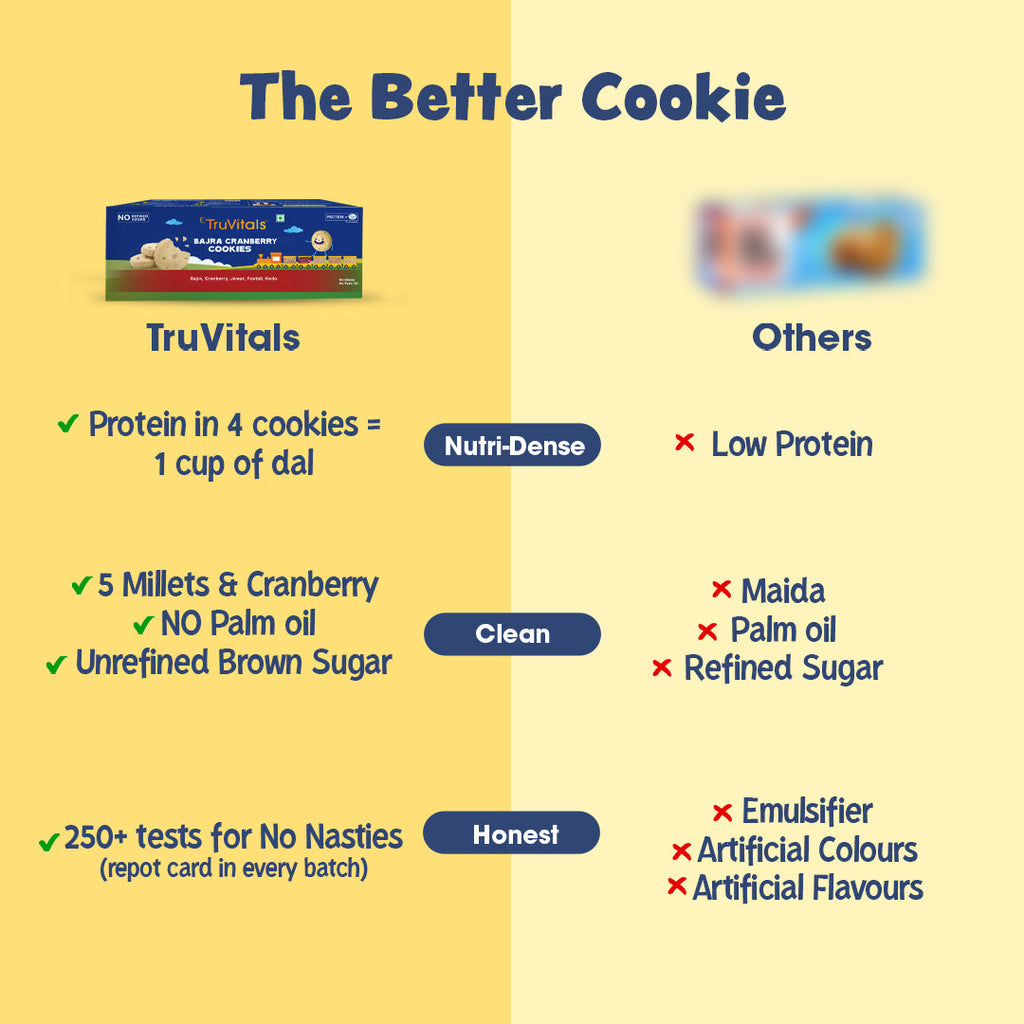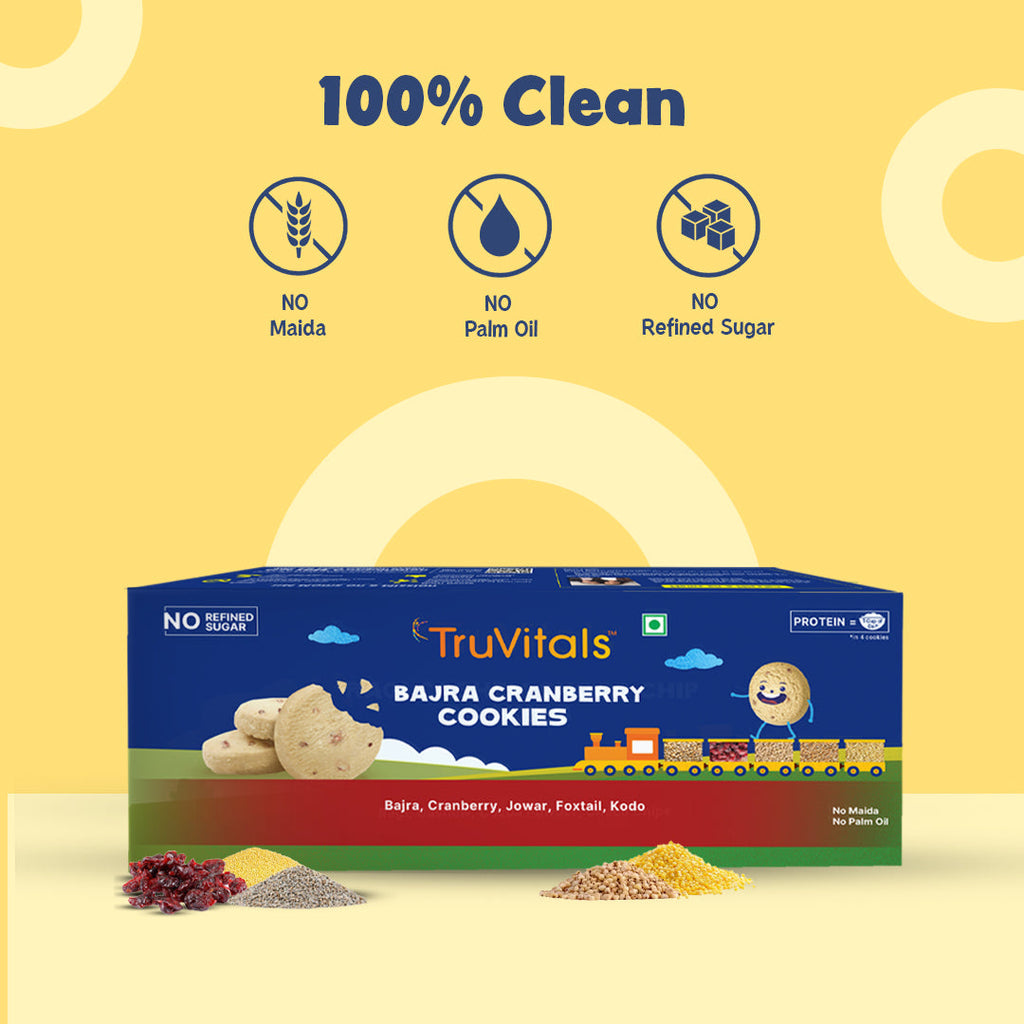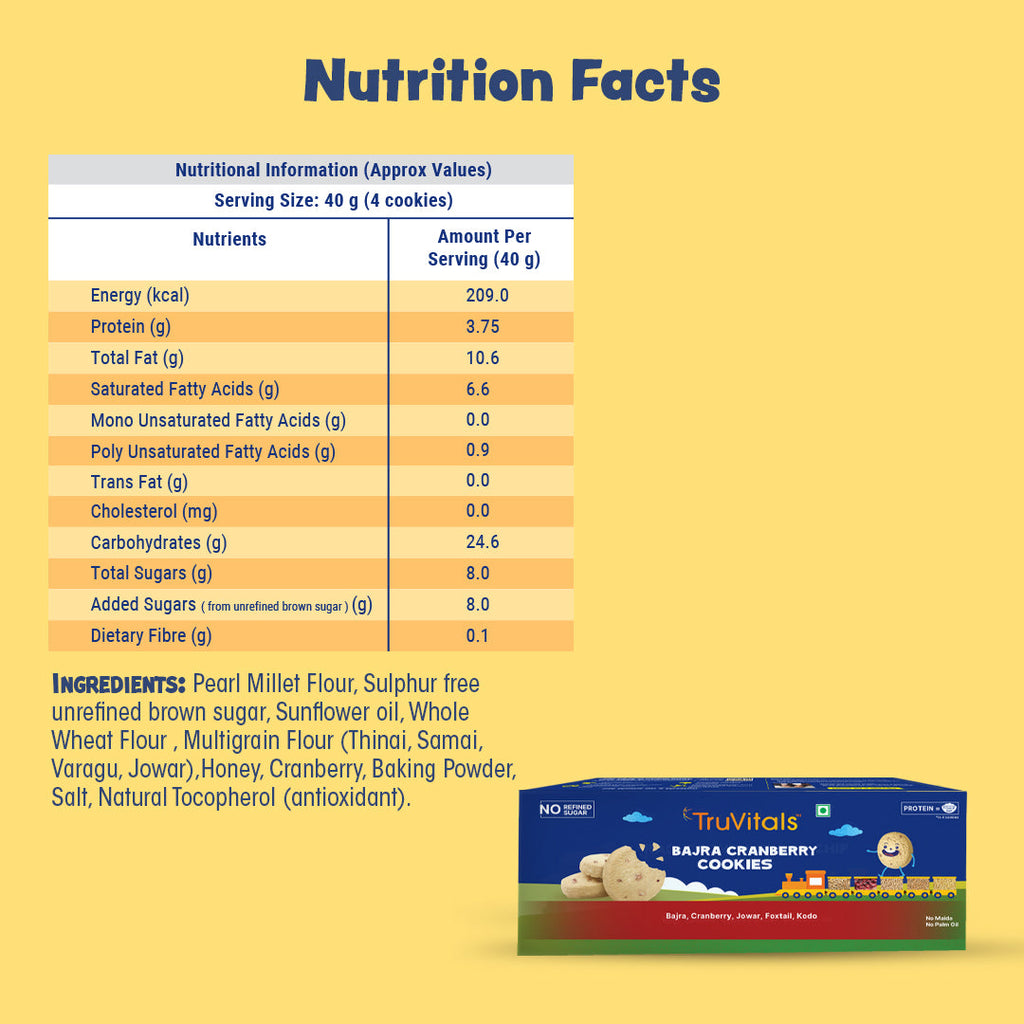 What's Inside
Hero Ingredients
Bajra
Bajra has 1.5X protein of rice, 3.5X fibre of apple, it supports healthy skin, hair & nails, promotes digestive health
Jowar
Jowar has 2.5X protein of milk, 3X fiber of apple, it supports gut health, helps in bone formation & is a rich source of antioxidants
Kodo
Kodo has 2.5X protein of milk,2X fibre of apple, it has high amount of lecithin which is excellent for nervous system
Cranberry
Cranberry has 1.5X fibre of apple, it helps in putting the good bacteria in the gut & promotes overall digestive health
Health Benefits
Protein
Increases Strength
Good Fat
Helps in mineral absorption
FAQs
Each cookie has 1 gm of protein, making it super nutridense. It has power of millets & cranberry which help in - 1. For Healthy of hair, nails & skins 2. Promotes bone health 3. Strengthens nervous system 4. Promotes digestive health
Yes, have it as a healthy snack, tiffin bites and with milk.
Absolutely! TruVitals Bajra cranberry cookies are delicious and are an absolute favourite amongst kids.
TruVitals Bajra cranberry cookies are soft in texture and can be consumed by any kids who has learnt to chew properly.There is no age limit for our tasty yet super healthy cookies !
These cookies are vegetarian and have no eggs added in it hence can be consumed without any worries!
Most cookies are empty calories with maida, refined sugar, artificial flavors. Our cookies are made of millets and are naturally sweetened. Hence our cookies are super nutritious with 1gm protein in each cookie!
Pathetic experience
They are not bothered whether the product is delivered or not , they are just worried about their sale, not going to buy anything from this company although the products are good in taste and healthy but their costumer service is disgusting
Must try for kids
I love the protein content of this cookies for my son, keeps him satiated for longer